Travelling can be a delightful experience, especially when it comes to indulging in delicious food in train. Imagine turning your journey on the NDLS SF EXP 02625 into a food carnival, where you get to savour a wide variety of cuisines from different regions of India. Thanks to modern technology and the convenience of online delivery for food in train, this dream can now become a reality.
To make the most of your culinary adventure, here are the top five places to order food from along your journey:
With a diverse menu offering Chinese, North Indian, Punjabi, South Indian, Fast Food, and Mexican cuisine, Biryani Palayam is a perfect choice for a scrumptious meal. Their minimum order is just ₹150, making it an affordable option for everyone.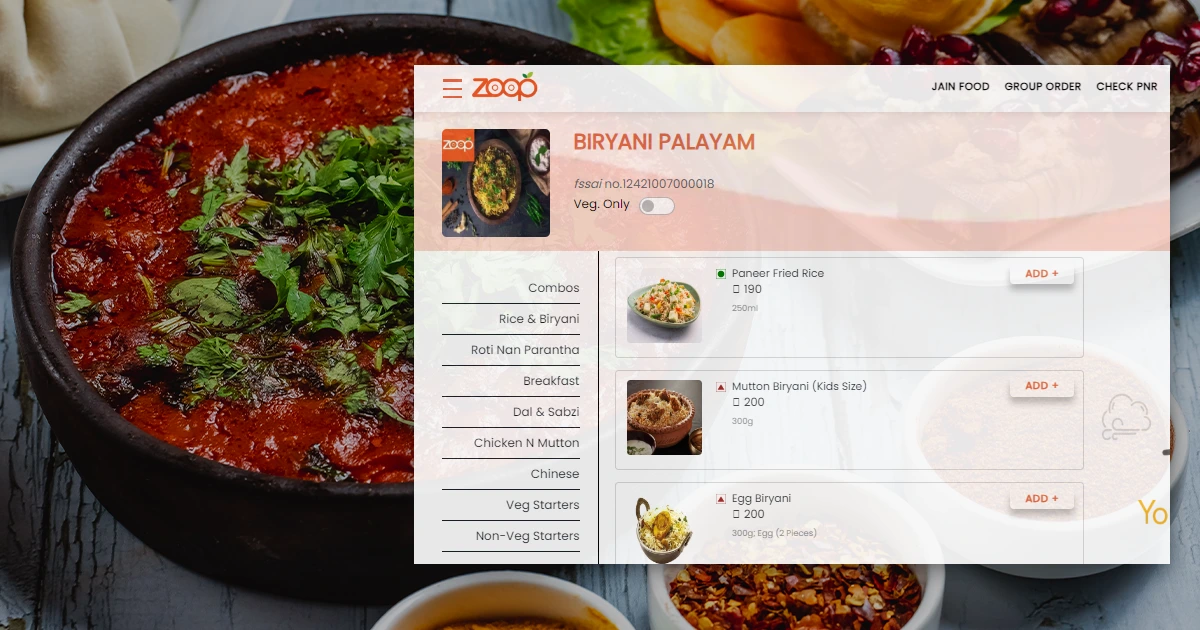 Hotel Kosala is known for its delectable North Indian, South Indian, Chinese, Mughalai, and Italian dishes. Their menu offers a wide range of options to suit various taste preferences. You can enjoy their flavorsome cuisine with a minimum order of ₹99.
If you're craving North Indian, South Indian, Chinese, or Mughalai cuisine, Rejoice Rest Food Delivery and Catering Services is the place to order from. With a minimum order of ₹300, you can relish their delicious offerings.
Dipanshu Restaurant is a great option for Jain food lovers as they offer Jain food availability. Their menu includes North Indian, Chinese, Punjabi, Mughalai, and Fast Food. You can enjoy their delectable dishes with a minimum order of ₹99.
If you're looking for a mix of North Indian, Punjabi, Chinese, Fast Food, and Maharashtrian cuisine, Santkrupa Bhojanalaya is the ideal choice. Their minimum order is ₹100, and you can enjoy their flavorful dishes during your journey.
Now that you know where to order from, let's explore how you can conveniently order food for your train journey. Zoop India is an official food aggregator appointed by IRCTC to assist railway passengers in ordering food online. You can visit the Zoop India website or download their Android or iOS app to get started.
To order food in train for the TVC NDLS SF EXP 02625, follow these simple steps:
Visit the Zoop India website or open the app.

Select "Train Name/No." from the options provided.

Enter the train name "Tvc Ndls Sf Exp" or train number "02625" in the search box.

Choose a restaurant from the list of options displayed.

Create your order by selecting items from the menu.

Apply any discount codes or offers available.

Choose your payment method, either online or cash on delivery.

Your order will be delivered to your seat when the train arrives at the chosen railway station.
Zoop India offers several special benefits to enhance your food ordering experience. These include Jain food availability, the convenience of bulk ordering for groups, the ability to check train status, and options for online payment. You can rely on Zoop India to ensure a hassle-free and enjoyable culinary journey.
So, get ready to transform your train journey on the NDLS SF EXP 02625 into a food carnival. With the convenience of online food ordering and the diverse cuisines available, you can embark on a gastronomic adventure right from your seat.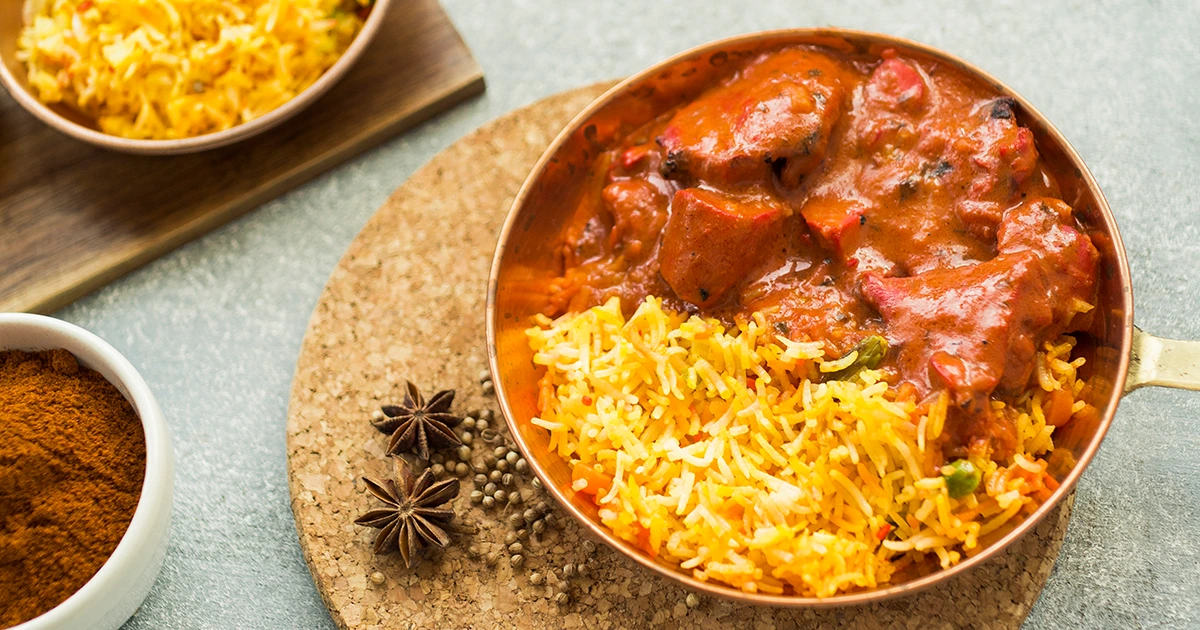 Read More:  Now Use Google Chat to Check PNR Status and Order Food on Train Too
To make your food carnival experience even more enjoyable, here are a few tips:
Plan your meals in advance:
Take a look at the train schedule and estimate the duration of your journey. Plan your meals accordingly so that you can order meals on train at the appropriate stations.
Explore local specialties:
Each station along the route has its own culinary specialties. Take the opportunity to try regional delicacies and get a taste of the local flavors on the TVC NDLS SF Express 02625.
Share and sample:
If you're traveling with family or friends, encourage everyone to order different dishes and share them. This way, you can try a wider variety of meals on train without overeating.
Consider dietary preferences:
Whether you're a vegetarian, vegan, or have specific dietary restrictions, most of the mentioned restaurants offer options to cater to different preferences. Check their menus or contact their customer support to ensure you find suitable options.
Don't forget snacks:
In addition to ordering full meals, pack some light snacks and beverages to enjoy during the journey. This will keep you energized between meals and add to the overall food carnival experience.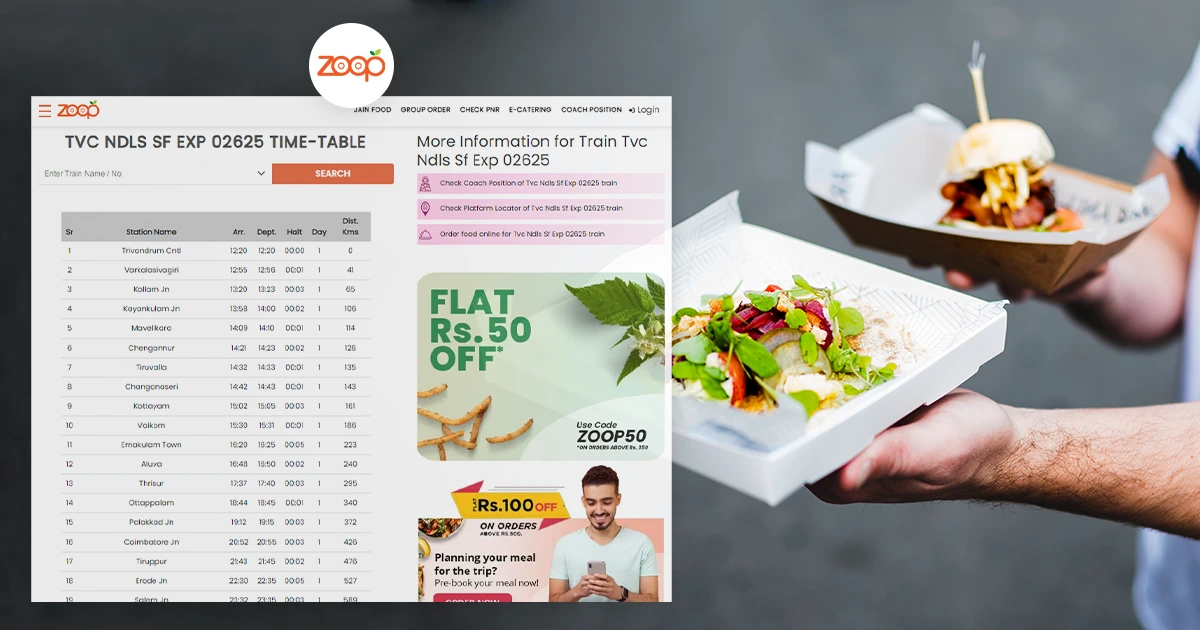 Remember to check the delivery time estimates provided by the food aggregator platform, Zoop and place your orders accordingly. It's always best to order a little earlier to allow for any potential delays.
With the availability of online delivery services for meals on train and a wide range of restaurants to choose from, your train journey on the NDLS SF EXP 02625 can turn into a memorable food-filled adventure. Indulge in the diverse flavors of India and make the most of your travel experience.
Bon appétit and happy travels!
Read: This is how you can make your train travel special during summer holidays