This restaurant is serving amazing Marwadi food in Kanpur. You can get it delivered in trains too. Incredible Story of Satvik Bhojnalaya
Are you in Kanpur or crossing Kanpur Station by train, and  craving for tasting flavoursome out of the box cuisine, but don't know how to order? Don't worry, you have a place where not only you can experience the most delicious meals, but you will also get to the taste the most amazing Marwari cuisines.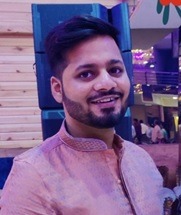 Founded by a simple man with big dreams, Shri. Vinay Bajoriya in 2010, it has now  become one of the most  popular eating places in Kanpur. The legacy has been taken forward by his son, Shri. Harshit Bajoriya, and he is leaving no stone unturned to maintain the heritage. The sole motivation behind this venture is to surprise the foodies with the scrumptious Marwari flavour and delightful cuisines.
They also have a tie-up with IRCTC in order to get the food delivered right to your train berth. Now you can enjoy the best food in train journeys too from Satvik Bhojnalaya with the help of IRCTC's e-catering services.
Finding authentic Marwari food in Uttar Pradesh is a bit difficult as two different cultures and cuisines are involved, but Satvik Bhojnalaya has captured and combined the spirit of Rajasthan to serve most exquisite Marwari treats in the posh streets of Kanpur.
'Yes, challenges were always there to find true Marwari food supplies in a totally different atmosphere. It was really a tedious task", says Harshit. He also has a message for new enterprenuers who want to make it big in the food business when he says, "if you want to be sucesssul in food business, then delivering premier quality has to your primary objective, there are no other short-cuts". But in order to fulfil the demand and to serve the right taste, Bajoriyas  made sure that they use premium ingredients and A-one quality food supplies.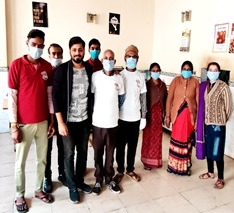 The working staff here led by Mrs Raveena are very professional and serve the delicacies keeping the customer's appetite in mind. They also  follow strict protocols and guidelines to maintain the cleanliness and hygiene, like wearing caps and gloves, proper santization of kitchen, regular handwash to  ensure top quality food preparation and servings.. Satvik Bhojnalaya is a one stop destination for authentic Marwari food in Kanpur.
Though every dish on the menu is finger licking, but you must definitely try their specialities like  Gatte ki Sabji, Kadhi Pakoras, Bajre ki Roti, Missi Roti and Sabji. They also serve economic combos which you can try to get the essence of the food.
So, next time you want to explore something different at Kanpur, do seek a bite from Satvik Bhojnalaya.