One of the best ways to broaden one's horizons and experience new cultures, people, and places is to travel. While traveling alone can be a rewarding and fulfilling experience, traveling in a group has something unique to offer. It can be a lot of fun and you'll surely create lasting memories. But when you are traveling in a train, ordering food for large groups can be time-consuming. There is, however, a solution to this problem. Zoop is a company that specializes in food delivery in trains for large groups, delivering directly to your train seat. They take special care when school, college, wedding, and official tour groups order food in bulk online in train. Even during festivals like Navratri, Zoop makes it easier to order food for large group in train delivered to your train seat according to your dietary preferences like Navratri Fasting Food Thali. Looking to order food for large group in train so as to serve Satvik Bhojan to pilgrims on religious journeys? Don't worry, Zoop has got everything covered!
During the summer holidays, festivals, and wedding season, ordering food for large groups on trains is very popular. Zoop has even served food to large groups of over 500 people in a single train journey. Zoop ensures that your experience is seamless from ordering to delivery. It allows you to plan your irctc food order ahead of time. Zoop brings a world of flavors to your fingertips, with a diverse selection of Indian and international delights.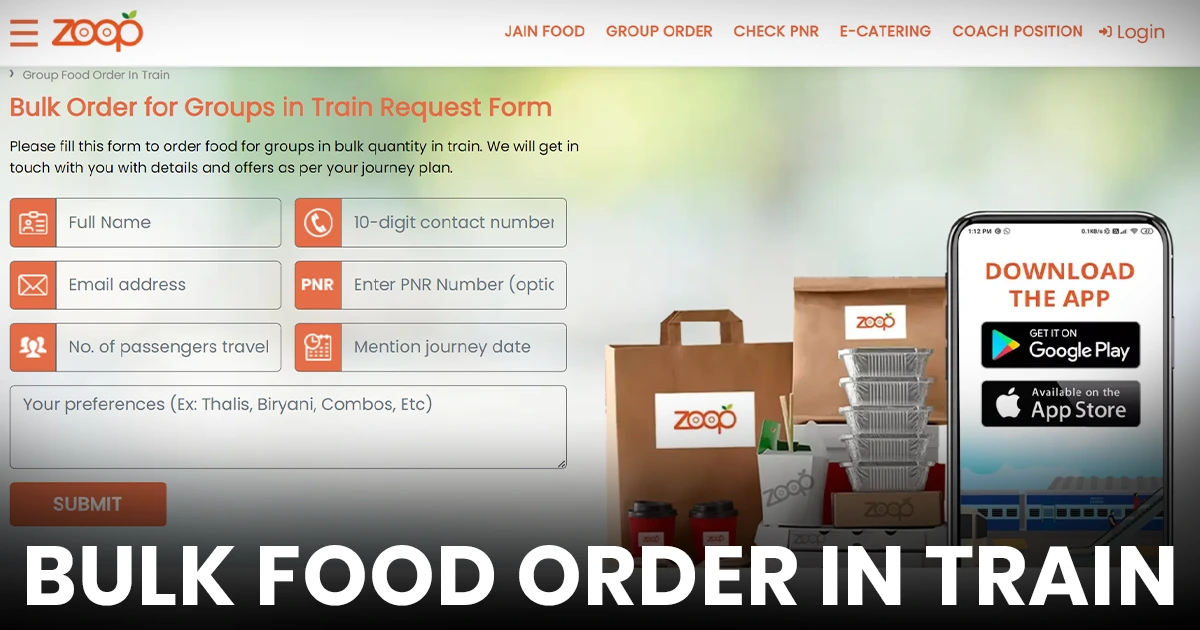 You can order food in bulk online in trains by calling +91 801080 2222 or visiting their website. You can also schedule a callback to place order for bulk meals for groups. Zoop services are available at over 250 stations across India, covering all major trains. Zoop pays special attention to food preferences because they understand different tastes, options, and health. As a result, they provide a variety of options for your preferences, such as Thalis, Biryani, Combos, Chinese, and more.
Also Read:

Fasting for Navratri on a Train? Here's how to make it enjoyable
Ordering food for large groups in trains with Zoop is a simple process. You must complete a 'Bulk Order for Groups in Train Request Form' with your name, contact information, email address, PNR number, number of passengers traveling, journey date, and food preferences. Zoop will contact you with details and offers based on your journey plan once you have completed the form. You can select the restaurant and delivery station, and your bulk order of food on train is complete! Zoop services are available at over 250 stations across India, covering all major trains.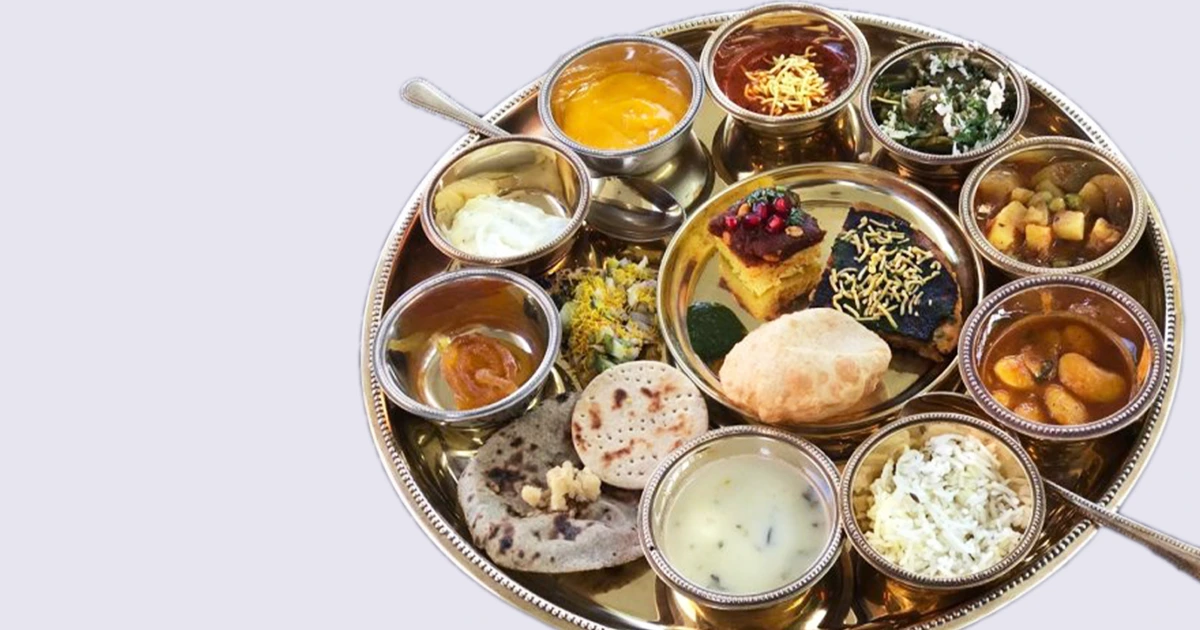 When you are looking to order food for large group in trains, keep in mind that everyone in your group should be on the same page in terms of what they wish to eat. It can be beneficial to prepare a list of options ahead of time so that everyone has an opportunity to express their thoughts. Once you've determined what everyone wants, place your order on Zoop.
When it comes to food delivery in trains, Zoop provides a seamless experience. Your experience is made certain to be stress-free and enjoyable. You can tailor your orders to meet your specific requirements. On Zoop, for example, you can look for restaurants that serve only pure Jain meals. Zoop's restaurants are all IRCTC-approved and FSSAI-certified, which means your food will be delivered from restaurants that follow strict hygiene protocols.

In conclusion, traveling in a group and ordering food on a train can be a hassle, but Zoop offers a convenient solution. With their expertise in group food ordering and delivery, Zoop makes the process as well as the journey, seamless and stress-free. They offer a diverse selection of Indian and international delights and cater to various food preferences, including Satvik Bhojan for religious journeys. Zoop's FSSAI-certified top restaurants ensure that your food is safe and hygienic to consume. By using Zoop's services, you can enjoy a delicious meal on your train journey without any hassles even during festivals like Navratri with the curated Navratri special Thalis. So, the next time you plan a group train journey, remember to order your food on Zoop!