Train journeys can be thrilling, particularly if you're not well-prepared. There are a number of considerations to bear in mind to ensure that your journey is seamless and pleasurable, such as knowing train schedules in time and ordering the perfect meal.
Zoop India is a popular online meal delivery service for trains in India. Zoop, which was founded in 2014. It has quickly become one of the most popular services for train passengers, offering users a convenient method to order food from their favorite eateries. In addition, it also helps you plan your journey by helping you check your train schedule and other important details up to the very last minute!
Ways you can use Zoop to make your train journey more convenient
Plan your meals ahead of time
It is critical to schedule your meals ahead of time while traveling large distances by train. You can purchase food online and have it delivered to your seat at a convenient time during your trip with Zoop. Zoop provides a variety of options, ranging from Indian meals to snacks and beverages, so you may find something to fit your taste and preferences. You can also apply coupon codes ZOOP50 or ZOOP100 to make your orders more pocket-friendly.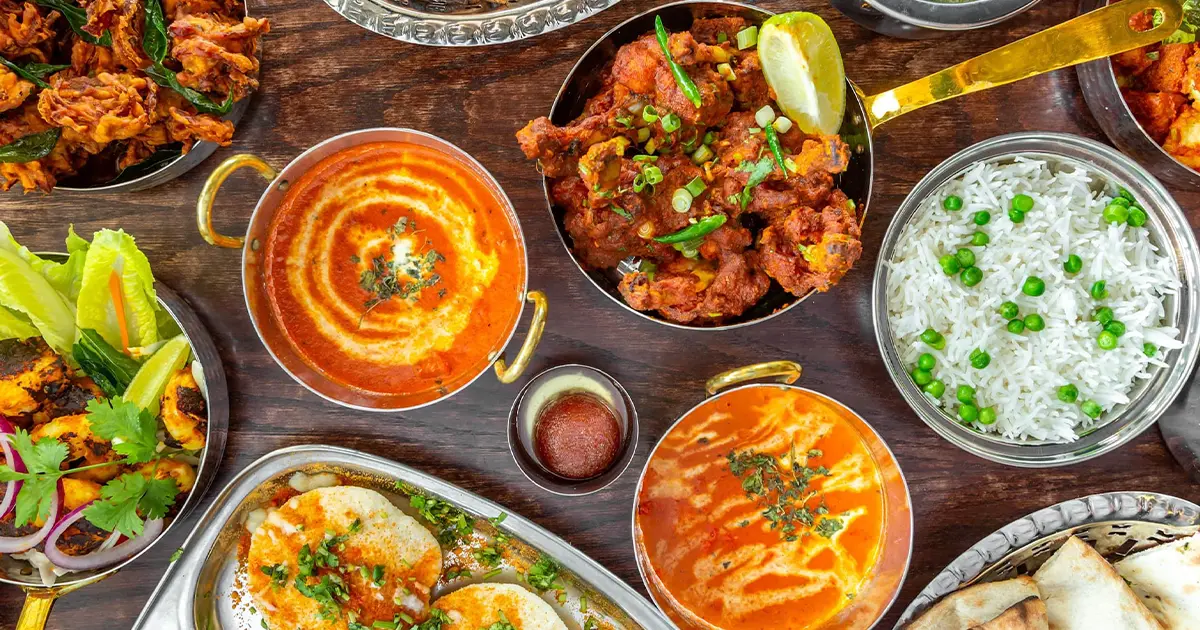 Healthy & hygienic meals 
When ordering food in train, it's important to choose healthy options that will keep you energized and hydrated throughout your journey. Zoop offers a variety of nutritious options, from salads to fresh juices, so you can stay healthy and refreshed while traveling. Additionally, all the restaurants on Zoop's platform are FSSAI- certified and IRCTC-approved, which means your train travel food will be arriving only from restaurants that follow strict-hygiene protocols.
Try out regional specialties
One of the most enjoyable aspects of traveling is discovering different cuisines and regional delicacies. Zoop allows you to order regional dishes and discover the flavors of the areas you visit. Zoop serves a variety of regional dishes, from biryanis to dosas, that are sure to satisfy your taste buds.
Set dietary preferences
When you order food in train with Zoop India, you can also define your dietary preferences. Zoop can accommodate your demands and give you food options that fit your preferences, whether you are vegetarian, vegan, or have specific dietary requirements. Click here to order Jain Food in train with Zoop: https://www.zoopindia.com/jain-food-in-train.
Order food in train in bulk 
Have your ever tried to order food in train for a group? If yes, you know how difficult! However Zoop is making this hassle-ridden chore very simple. You can place one order for the entire party and have it delivered to your seats using Zoop's group order option. This way, you can easily and quickly order food in train for your friends and family, saving you time and effort. Click the link to place your Group Order: https://www.zoopindia.com/group-food-order-in-train.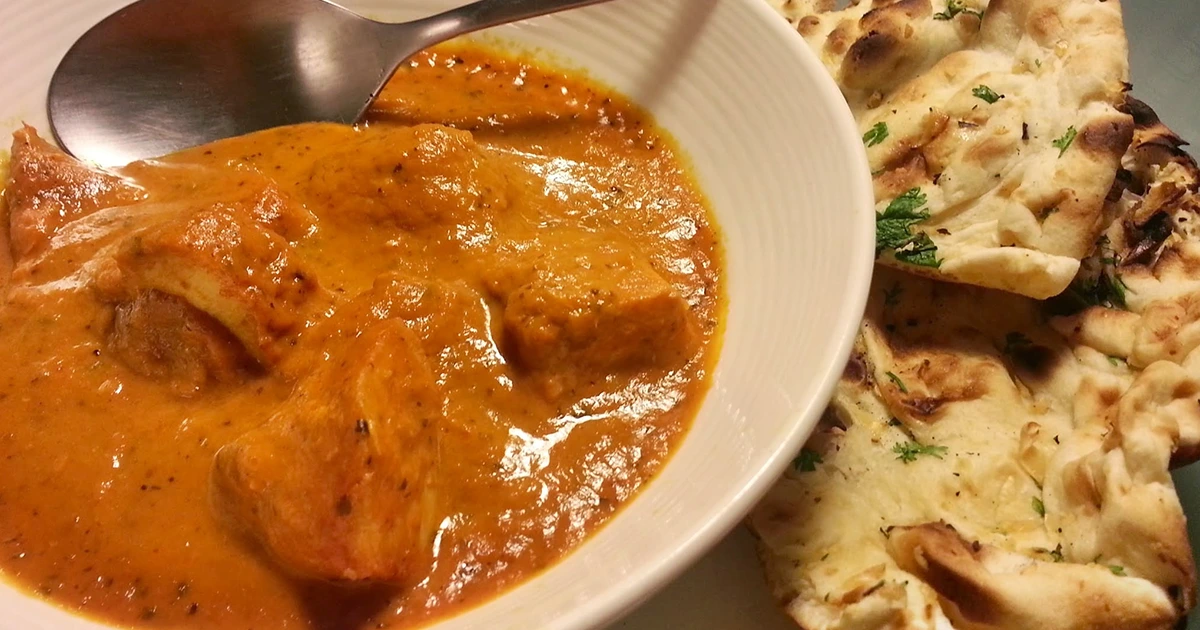 Check your train schedule
Zoop India allows you to plan your journey conveniently by letting you easily access your train schedule and status in real-time. This feature is extremely handy if your train is running late or if you want to know where your train is at all times. Click here to check your train schedule as well as other important information, like PNR number, platform location, and more: https://www.zoopindia.com/check-train-time-table.
IRCTC e-Catering introduces WhatsApp food ordering in trains
Order food in train through WhatsApp
You can quickly view Zoop's menu, choose the preferred food items, and place an order by sending a WhatsApp message to Zoop. This is a simple and convenient way to order food because the railway passengers won't need to download any other apps or even visit the website. You can start this process of ordering using WhatsApp by sending 'Hi' to +917042062070. You can also check the status of the food order and receive updates via WhatsApp. Additionally, you can also check your PNR status on WhatsApp with Zoop.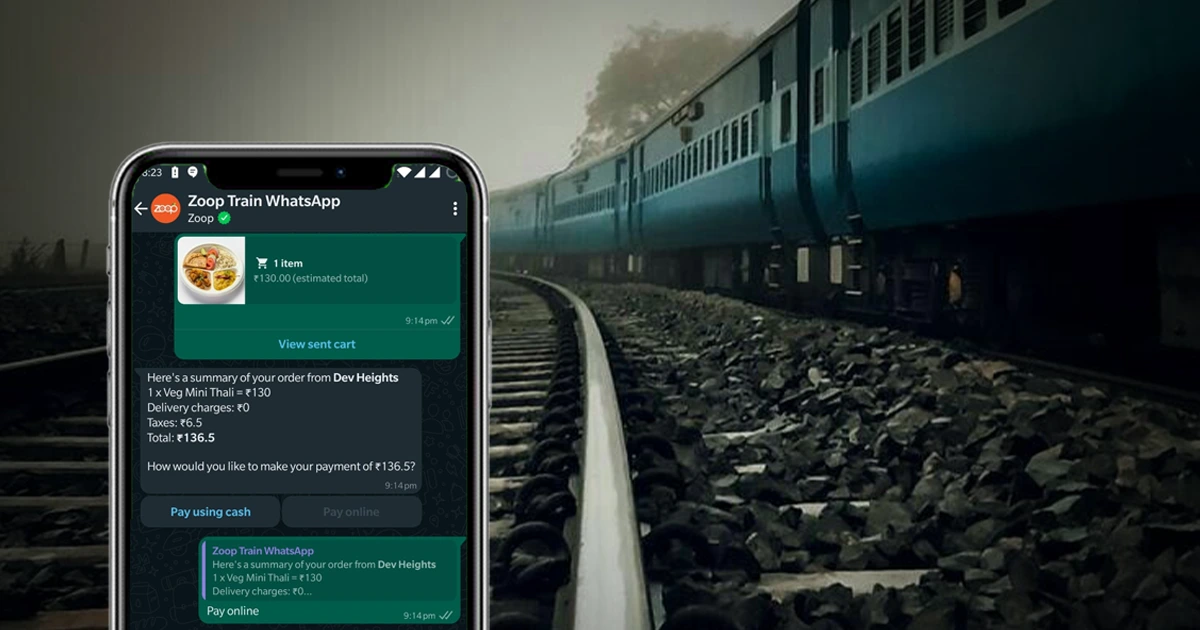 Conclusion
Train travel can be a thrilling experience, but in order to ensure a comfortable and enjoyable trip, it is crucial to be organized and plan ahead. The online meal delivery service from Zoop India provides a practical and simple way to order food and make travel arrangements. You have a variety of options, including regional delicacies and nutritious meals, so you can sate your appetite and keep energized while traveling. Additionally, ordering food and organizing your trip are made simple with Zoop's group order option, dietary preference choices, and real-time train timetable updates. With its user-friendly features, Zoop India will make your train trip more convenient and fun whether you're traveling alone or with a group.