Traveling in train in a group can be a fun and joyous experience, but it can also be challenging, especially when it comes to traveling on a train. With so many people and different preferences to consider, it's important to plan ahead and make sure everyone has a comfortable and stress-free journey.
Make your group travel experience special
One of the most important aspects of a long journey is food. When traveling by railways, however, ordering food for big groups can be a laborious and time-consuming affair. This is where Zoop India comes in.
Enjoy delicious meals on train with Zoop!
Zoop India is a specialized food delivery service for trains, that offers passengers with a delightful culinary experience. Zoop provides a wide choice of delicious and healthy food options that match your likes and preferences, whether you're on a work trip or a leisurely journey. With Zoop, you can upgrade your train experience by ordering delicious meals to be delivered directly to your seat.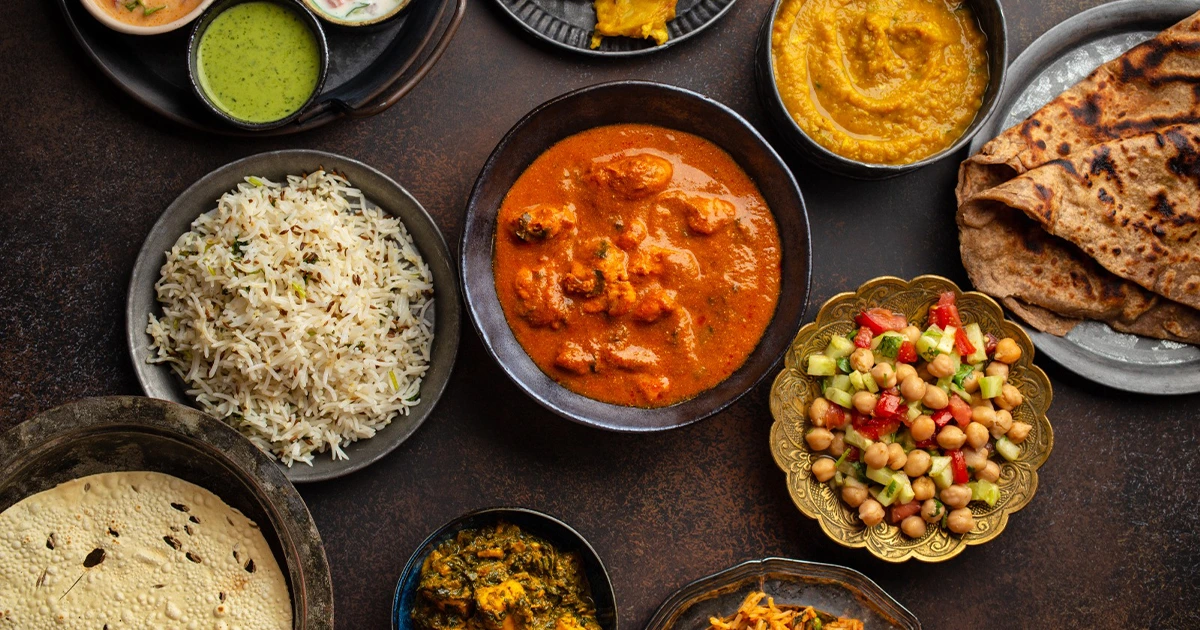 Furthermore, Zoop pays special attention to group orders for school, college, wedding, or official tour groups traveling by train. Zoop makes it exceedingly easy for groups to enjoy excellent meals on train by allowing bulk food orders online.
How to place group food orders for large groups in train
Here is the simple process to order food in trains for large groups and make the journey a fun on train with Zoop:
Fill up the online form with your journey details at

https://www.zoopindia.com/group-food-order-in-train

or call Zoop at +91 801080 2222.

Choose a delivery station from the list provided online.

Choose a restaurant from the list shared as per your choice of cuisine.

Select and place your order from the menu of the chosen restaurant.

Apply available discounts and offers on your order.

Pay min. 30% advance online and balance at delivery in train.

Your delicious group food order for your train journey will be now booked with Zoop!
Now that you know how to order food in train in bulk with Zoop, let us look at how else Zoop can help you to have a hassle-free train travel experience.
How to use Zoop to make your train journey more convenient
Enjoy reliable and pocket-friendly meals every time!
One of the most important advantages of ordering meals on train online with Zoop is that you can assure the food is fresh and sanitary. Zoop India only delivers food from FSSAI approved restaurants, which ensure that your meals are prepared and packaged in compliance with the most stringent hygiene standards, guaranteeing that it is always fresh and sanitary. In addition, Zoop also lets you apply coupon codes to make your order more economical. You can apply the coupon codes ZOOP50 and ZOOP100 to get Rs. 50 and Rs. 100 off on your meals orders, respectively, with Zoop.
Set your dietary preferences
You can specify your dietary requirements when ordering food in train using Zoop India. Zoop can meet your needs and provide you with food options that suit your preferences, whether you are vegetarian, vegan, or have special dietary needs. Zoop also provides Jain food alternatives on trains, allowing you to enjoy a Jain meal while traveling.
Check Train Schedule
Zoop India makes it easy to organize your train trip by providing real-time access to your train schedule and status. If your train is running late or you want to know where your train is at all times, this feature is highly useful. Zoop allows you to keep up to date on your train journey and plan accordingly.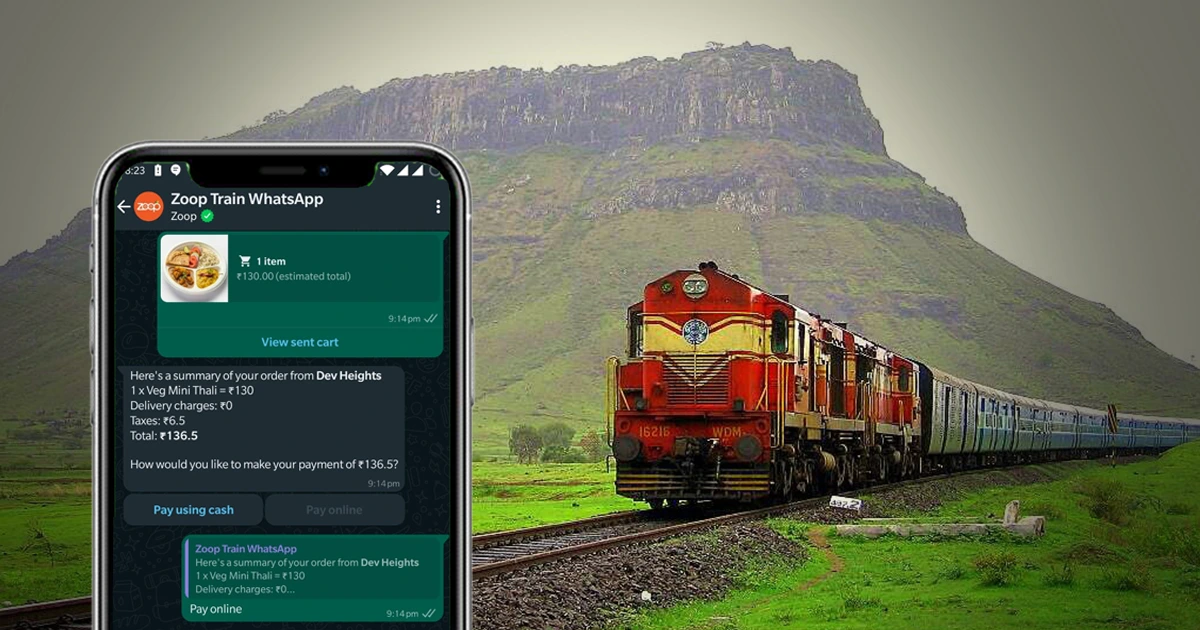 Order food online for train on WhatsApp
In addition to ordering food through Zoop's website and app, you can also use the super convenient option of WhatsApp food ordering. The process is pretty straightforward. Zoop provides a WhatsApp chatbot service named Ziva that streamlines the ordering process. Ziva will assist you in choosing a restaurant and placing your online food order on the train, after you share your PNR number and choose an upcoming station. Real-time order tracking makes sure that your food will be waiting for you at the following station. Send a "Hi" to Zoop on WhatsApp at +91 7042062070 to order food in train on WhatsApp.
Conclusion
Traveling in a group may be a fun and memorable experience, but it is critical to plan ahead of time to ensure everyone has a comfortable voyage. You can spice up your train travel experience with Zoop India by ordering tasty and hygienic meals online, according to your dietary needs, and taking advantage of coupon codes for discounts. Zoop's group food order service makes it simple and convenient to order food for large groups in trains. With Zoop, you can make the most of your train journey by sitting back, relaxing, and enjoying delicious meals brought directly to your seat. So, the next time you plan a train trip with friends or family, keep Zoop India in mind to make it an unforgettable experience.

Also Know: Special Tips To Make Your Train Journey Cheaper and More Fun