As much fun as planning a train trip can be, the stress and uncertainty of whether or not your ticket will be confirmed can be overwhelming. Congratulations, however, if your train ticket has been confirmed! Here are some actions you should take next.
Double-check the specifics of your train trip
It is critical to double-check the details of your train journey after your ticket has been confirmed. Check that the date, time, and boarding station on the ticket are correct. It's also critical to double-check the train number, coach number, and seat number assigned to you.
Check your PNR status
PNR (Passenger Name Record) status is a crucial aspect of train travel. It gives you the most up-to-date information on your train journey, including the current status of your booking, coach and seat number, and any changes made to the schedule. You can check your PNR status easily using the Zoop app, a popular platform that provides real-time updates on your train journey. To check your PNR status with Zoop, there are two ways: using their website or through WhatsApp.
To check your PNR status on Zoop's website, follow these steps:
Go to the PNR check page on Zoop's website- https://www.zoopindia.com/check-pnr-status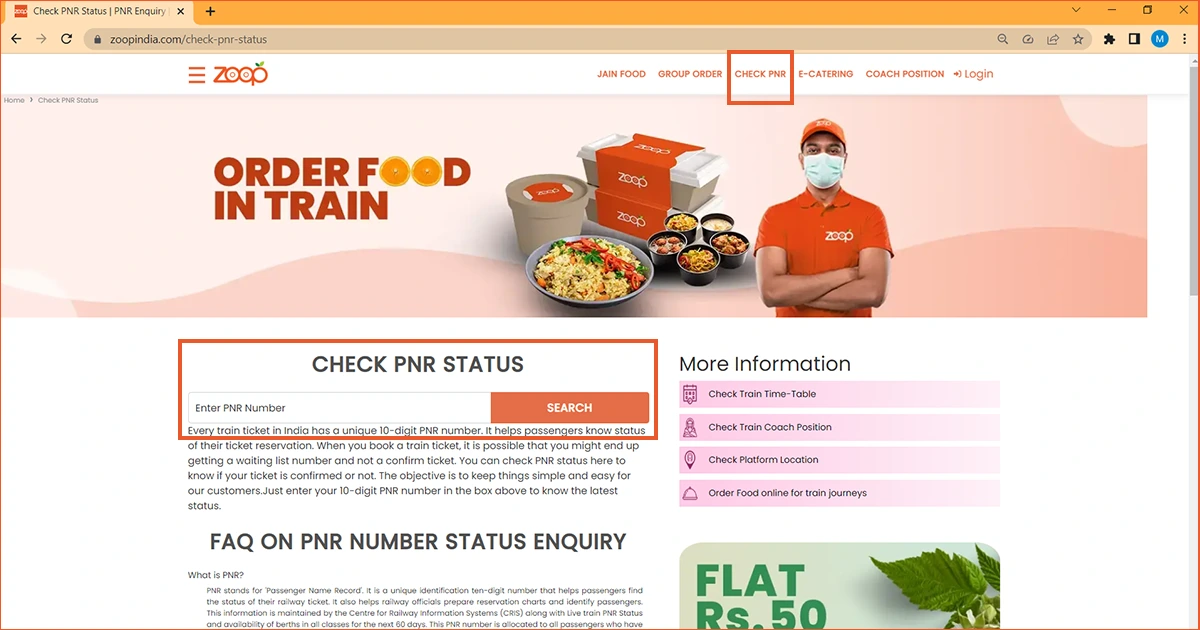 Type or paste your 10-digit PNR number in the search box. Click on the search button.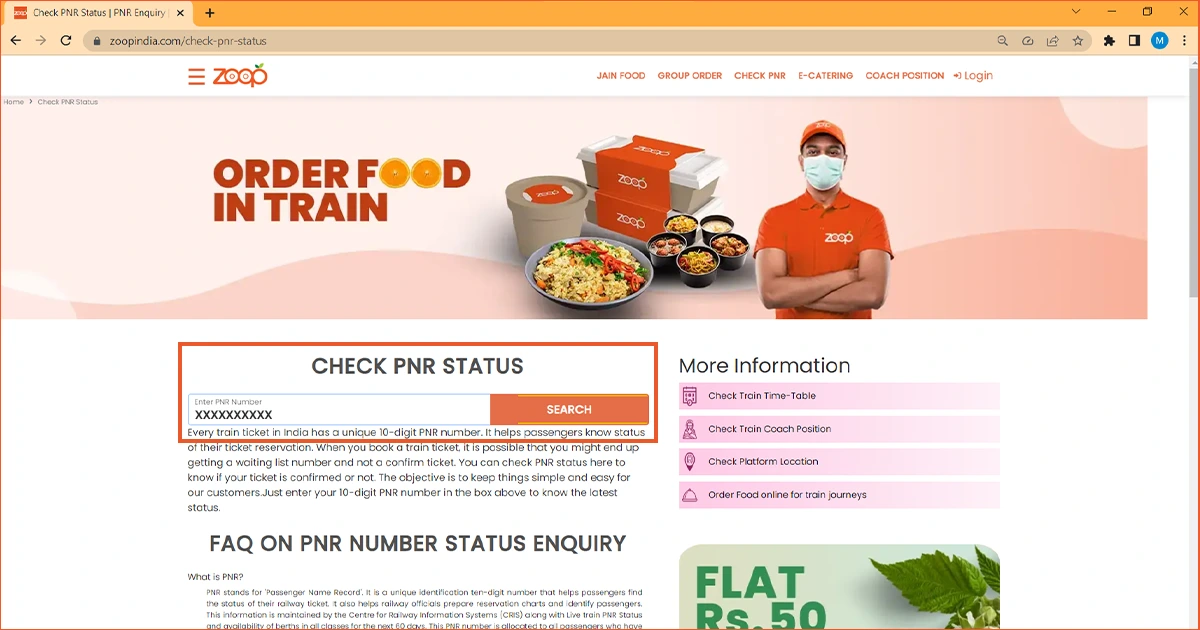 You will be able to see the details of the current reservation status of your train journey.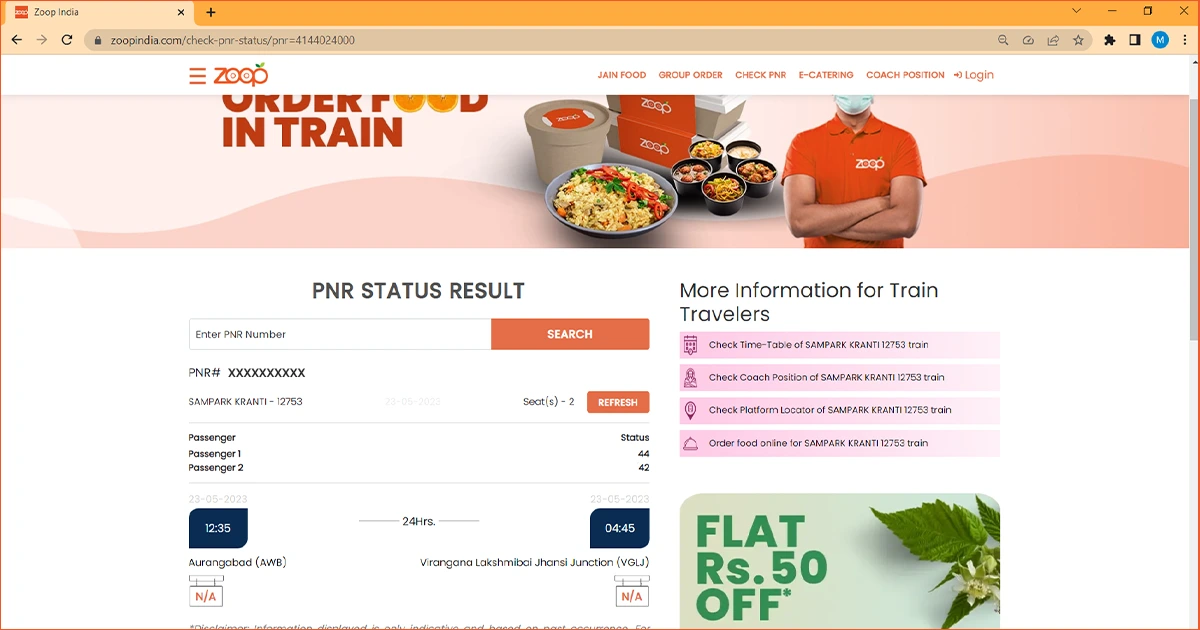 Save Zoop's WhatsApp number, 7042062070, in your contacts.
Say Hi to Zoop's WhatsApp number to initiate a conversation.
Zoop's WhatsApp service will respond with options.
Choose to check the PNR status option.
Enter your 10-digit PNR number when prompted.
Get your PNR status in a flash.
Using either method, you will be able to quickly and easily check your PNR status with Zoop.
Check your Coach Position
Knowing the coach position in advance helps you position yourself at the right place on the railway platform, instead of having to struggle at the last minute. You can check your coach position at Zoop quickly by following these steps:
Go to Coach Position check page Zoop's Website- https://www.zoopindia.com/check-train-coach-position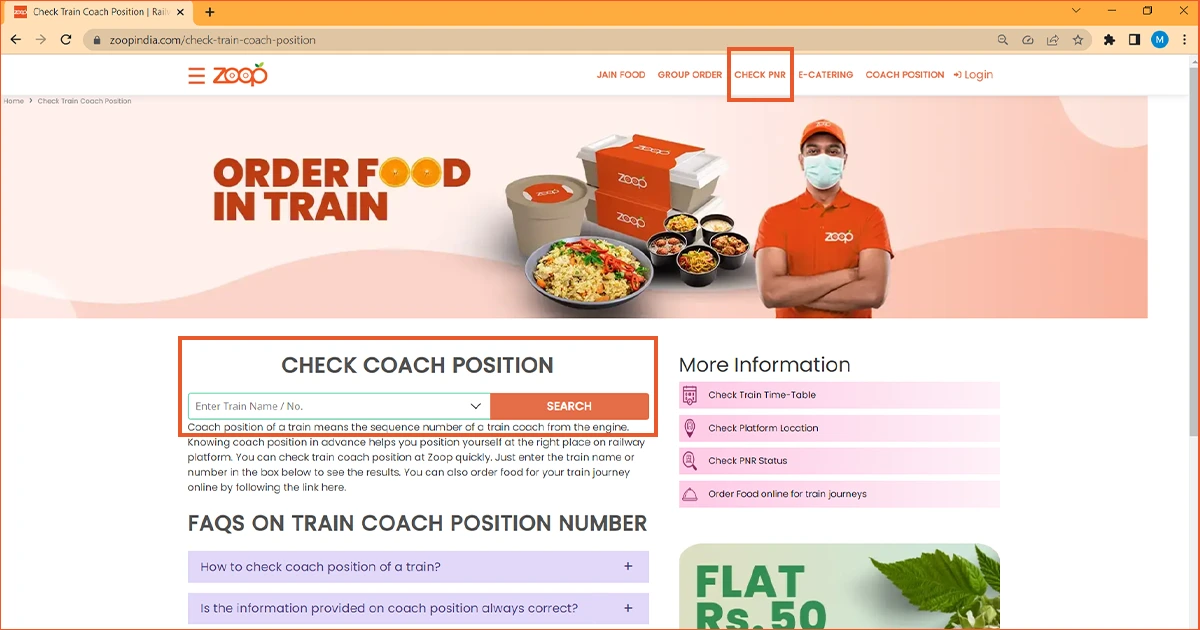 Type your train name or number in the search box displayed.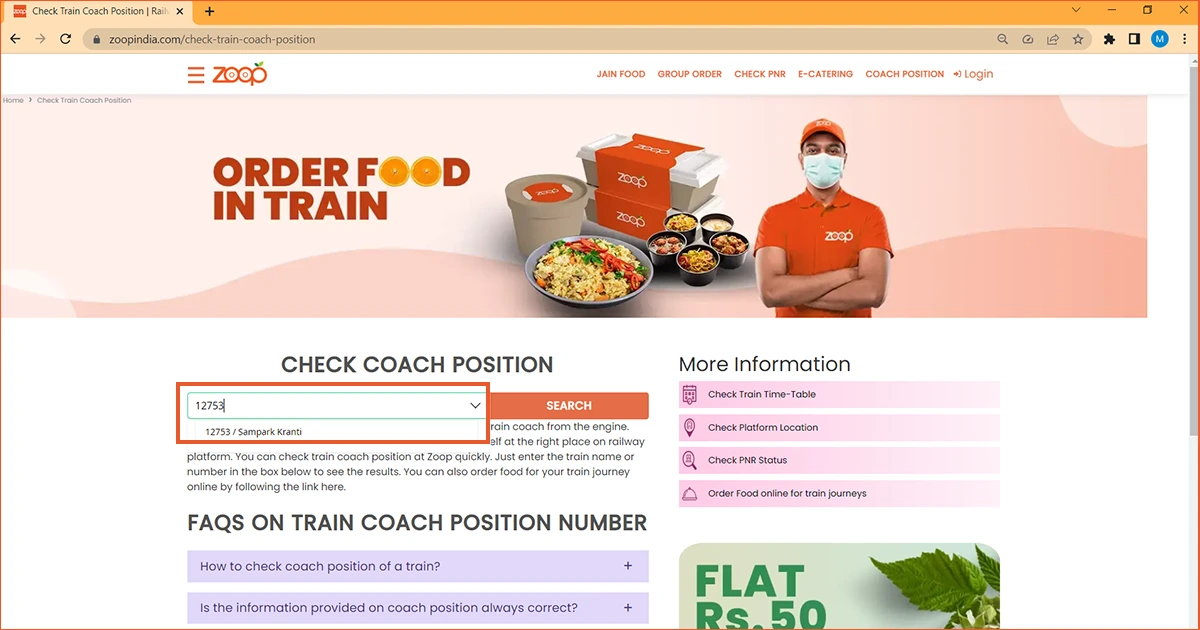 A new page will open displaying the coach position of the train being enquired about.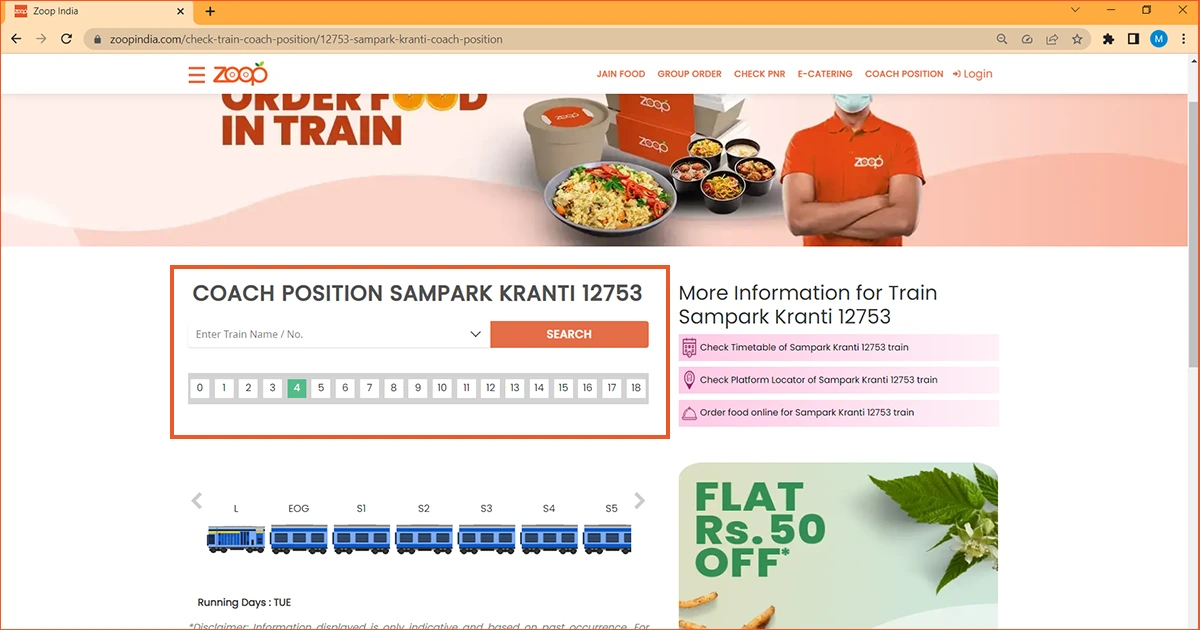 Please note that the coach position can change at the last minute without any prior notice. Therefore, it is advisable to reach the station at least 30 minutes before the arrival of the train, and check the announcement or displayed notice so that there is enough time for you to move to the desired platform comfortably.
Plan your entertainment
Boredom is common when traveling long distances by train. Furthermore, when traveling through remote areas or tunnels, the quality and speed of the internet connection can become unpredictable and unreliable. You can avoid boredom on the road by downloading your entertainment (books, movies, TV shows, and podcasts) ahead of time. Furthermore, by not relying on streaming services that require a constant internet connection, downloading your entertainment can help you save data.
Order meals for your train journey
A train journey can be long and tiring, and it's essential to stay well-fed and hydrated. Zoop is IRCTC's official e-Catering partner. With a wide range of options to choose from, you can select your preferred meal on Zoop and have it delivered right to your seat. You can even track your order in real-time to ensure that it arrives on time.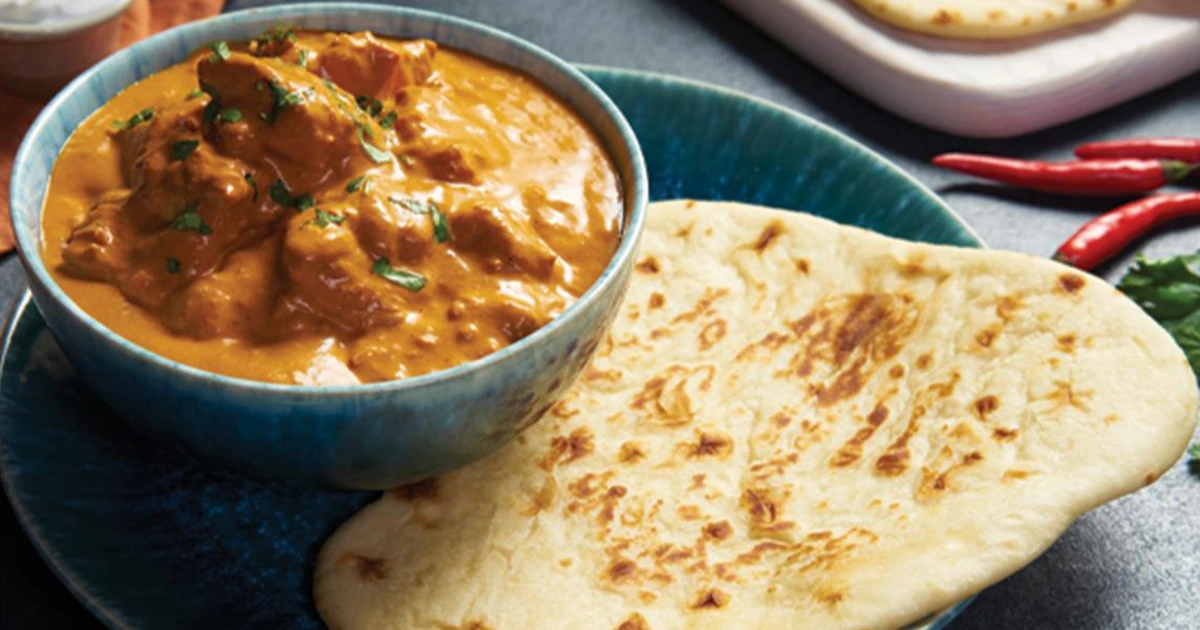 To order food on train with zoop, visit https://www.zoopindia.com/ or download the Zoop mobile application from the Google Play Store. You can also place orders from Zoop using WhatsApp.
Send a "Hi" To WhatsApp no. 7042062070.
Enter your 10-digit PNR number.
Select the station, where your meal is to be delivered.
Then select the Restaurant and food you want to order
Add the food to the Cart
Select the mode of payment and you are done!
By following these simple steps, you can relax and enjoy your train journey without the stress and uncertainty that often accompanies it. So sit back, relax, and let Zoop handle the details while you enjoy the scenery and create memories to last a lifetime.

Also Read: ट्रेन यात्रा शुरू करने के पहलेआपको जानलेनी चाहिए ये 10 बातें