Are you a Jain believer looking for pure vegetarian food options while traveling by train? So look no further! Zoop is the ideal solution for you to get pure and delicious Jain food delivery in train online even while traveling. You can now relax peacefully knowing that you will be served the tastiest vegetarian meals with just one touch, thanks to a curated list of trusted restaurants and an ever-expanding network in the skilled Jain food sector.
Jainism is one of India's oldest religions, emphasizing nonviolence and non-possession. Jains are adherents of Jainism who follow a strict vegetarian diet that excludes root vegetables and other foods that may contain insects or microorganisms. This has resulted in some extremely flexible dietary restrictions that even most Indian natives find surprising.
To protect microorganisms, Jain cuisine is completely vegan and prohibits the consumption of food items grown underground, such as brinjal, onion, garlic, and so on. Jain food is regarded as one of the purest forms of vegetarian cuisine. A Sravaka (householder) [Śrāvaka (Sanskrit) or Sāvaka (Pali) means "hearer" or, more generally, "disciple"] should not consume the four maha-vigai (the four perversions) namely meat, wine, honey, or the five Udumbara fruits (figs): Gular, Peepal, Anjeer, Banyan, and Pakar, according to Jain texts. Steamed root vegetables improve underground energy or water storage. Such storage organs enable nearby living organisms to survive and they do not eat figs because they believe that the tree is alive and therefore should not be harmed.

It was always difficult to find or order Jain meals on trains, but Zoop has made it extremely simple and convenient. The process for Jain food delivery in trains with Zoop is straightforward. Simply download the Zoop India mobile app from the Google Play Store or the Apple App Store, or visit the Zoop India website or order food in Train on WhatsApp at +91-7042062070. To view the Jain menu for your train, enter your 10-digit PNR number or train details. Look for the "Jain Food" option on the Zoop app/website when browsing the list of displayed restaurants and select your preferred Jain dishes from those selected restaurants accordingly. Add the items to your cart and check out. Enter your delivery information and pay online or at the time of delivery. When your order is confirmed, you will receive a notification with important delivery information. Sit back and relax; your Jain food will be delivered right to your seat on the train when you arrive at the selected railway station.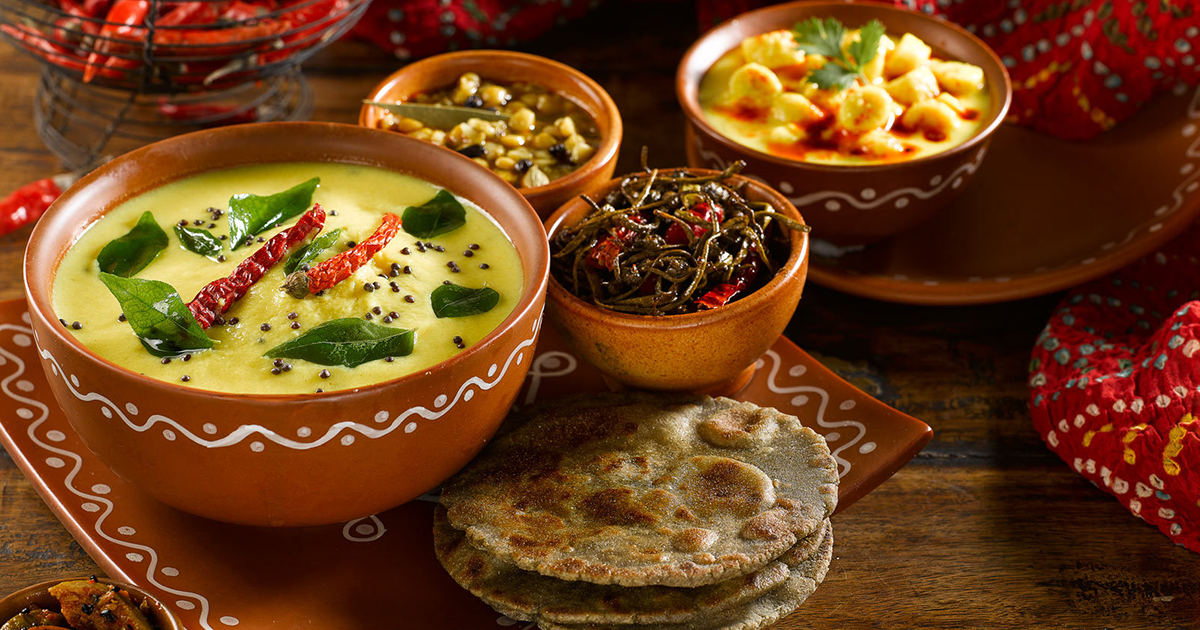 Zoop provides a diverse selection of Jain food options, including breakfast, lunch, dinner, snacks, and beverages. Their extensive variety of Jain food is designed to meet the dietary needs of Jainism, allowing you to enjoy delicious meals on train without compromising your beliefs. Zoop India features traditional Jain dishes like Dal Baati, Khichdi, as well as popular Indian dishes like Paneer Butter Masala, Mixed Vegetable, and a simple Jain Thali to suit all tastes and preferences. They also serve traditional Jain desserts such as Chana Dal Halwa and Malai Peda.
Train travel can be stressful, but Zoop India strives to make it as comfortable and convenient as possible. Their train food delivery service is simple to use, and they deliver directly to your train seat, saving you time and effort. Zoop believes that healthy food should be available to all passengers, which is why their food is reasonably priced. When you choose Zoop's service for festivals and events like Navratri, or for Jain food delivery in train, you don't have to sacrifice taste or quality in order to eat nutritious and delicious meals on train.

Zoop provides a seamless experience for Jain food delivery in trains. Your experience will be both stress-free and enjoyable. You can customize your orders to meet your specific needs. The restaurants are all IRCTC-approved and FSSAI-certified, ensuring that your food is delivered from restaurants that adhere to strict hygiene standards. So next time you're traveling by train, and looking for some trustworthy Jain food options, don't forget to check out Zoop and order food in Train on WhatsApp at +91-7042062070.