Train travel can be thrilling, but it can also be overwhelming if you are unprepared. There are several things to keep in mind to ensure a smooth and enjoyable journey, from figuring out train schedules to packing the right essentials. But don't worry, we've got your back! In this blog, we'll share the top 5 must-know train travel tips that will make your journey a breeze. So sit back, relax, and prepare to learn everything you need to know to make your next train travel an unforgettable experience!
Here are top 5 "Jugaad" for fun & comfy train travel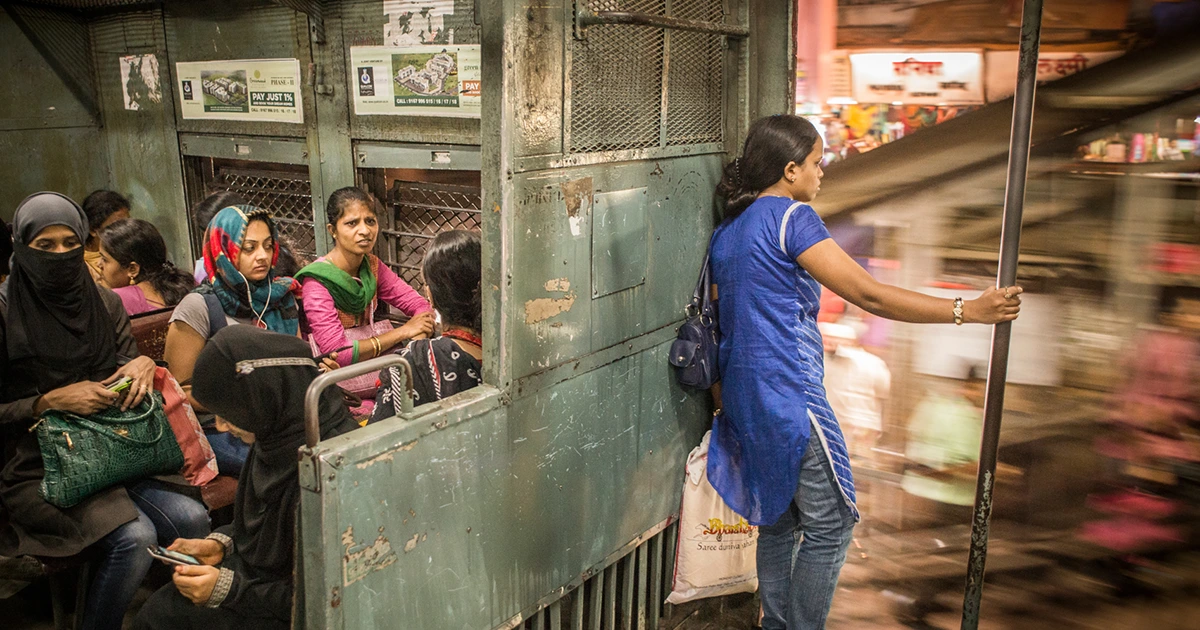 Save Money on your ticket:
Traveling by train can be a convenient and cost-effective mode of transportation, however, it is critical to carefully plan and book your tickets to avoid unnecessary expenses. Booking your tickets in advance not only allows you to avoid the last-minute booking rush but also allows you to take advantage of discounts. It's a good train travel tip to split your journey during the holiday season by purchasing multiple tickets. Search for cashback offers and use IRCTC payment cards to save money. Selecting the sleeper class over other classes can also save you money on ticket prices. Finally, if you need to cancel your tickets, do so before the final chart preparation in order to receive a refund. You can also opt out of food options from Shatabdi, Rajdhani train's ticket and the cost will come down.
Stay "charged" at all times:
It is critical to keep your electronic devices charged while traveling by train, but relying solely on charging stations may not always be possible. Although most trains have charging stations, they can be overcrowded and may not always be available. As a result, it's a good idea to bring a power bank or portable charger with you to keep your devices charged throughout the journey.
Make yourself comfortable with some blankets & snacks:
Traveling in air-conditioned train classes may not always provide enough comfort for a long journey, especially if the provided bedrolls do not meet your needs. As a result, it is recommended that you bring your own travel pillow and blanket to keep you cozy and help you sleep better. Furthermore, dressing comfortably for the weather at your destination and packing snacks to keep you fueled throughout the journey are essential for a comfortable journey. Furthermore, staying hydrated and stretching your legs by walking around the train can help prevent stiffness and cramps caused by prolonged sitting.
Download entertainment ahead of time:
It's common to get bored while traveling long distances on trains. On top of it, the internet connection's quality and speed can become unpredictable and unreliable, especially when traveling through remote areas or tunnels. Downloading your entertainment (books, movies, TV shows, and podcasts) ahead of time can help you avoid boredom during the journey. Additionally, downloading your entertainment can also help you save data by not relying on streaming services that require a constant internet connection.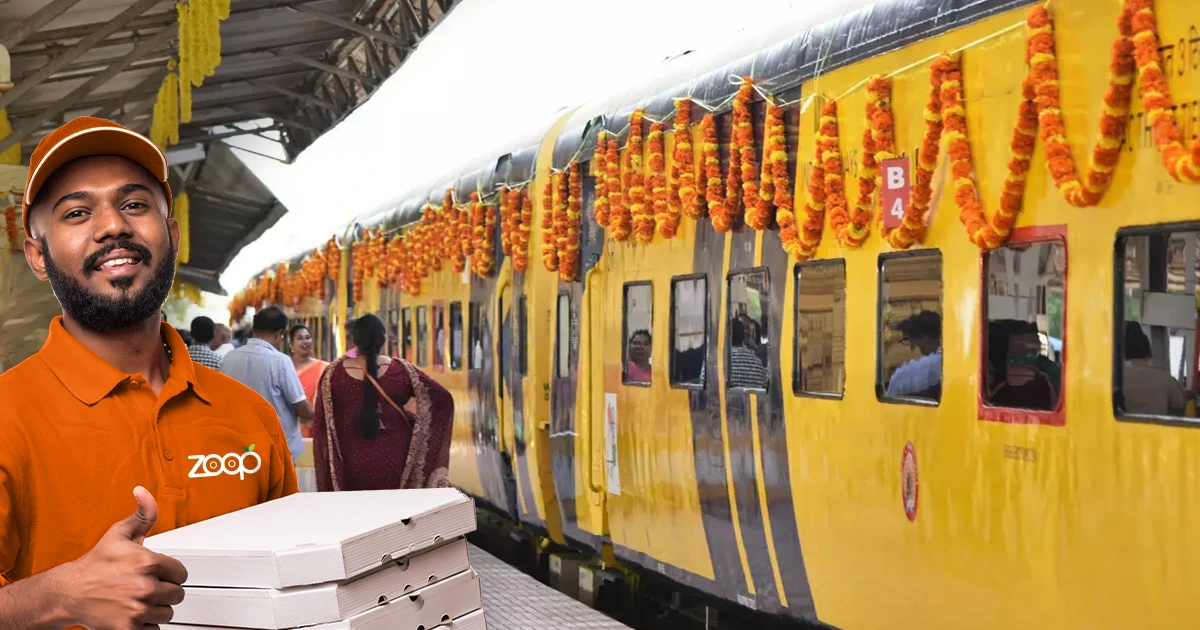 Pre-order hygienic & tasty meals with IRCTC e-Catering:
Consider trying the local cuisines available through IRCTC e-Catering to make your train journey more enjoyable. Sampling regional dishes is an excellent way to become acquainted with the culture and cuisine of the regions you are visiting. You can easily order food from FSSAI-approved restaurants along your route and have it delivered directly to your train seat using the Zoop App -IRCTC e-Catering service. Zoop allows you to order food in train on WhatsApp by simply messaging 'Hi' to +917042062070 on the WhatsApp application. To Order food in train online using the Zoop App instead of purchasing a seat ticket inclusive of meal options, is actually more cost-effective, as you can save money on your ticket price. Additionally, Zoop allows you to opt for special discounts, which means you can enjoy delicious meals on the train without them being heavy on your pocket. Use the discount codes 'ZOOP50' and 'ZOOP100' to get Rs. 50 and Rs. 100 off your order, respectively.
To summarize, traveling by train can be an exciting and enjoyable experience, but it does require some planning and preparation to ensure a smooth journey. You can save money on train tickets, keep your devices charged, stay comfortable with blankets and snacks, download entertainment ahead of time, and even pre-order food in train on WhatsApp with Zoop India – IRCTC's e-Catering Service by following the top 10 must-know train travel tips outlined in this blog. These helpful hints will help you enjoy your train journey, whether you're traveling alone or with friends and family. So keep these tips in mind, sit back, relax, and enjoy!
Download the Zoop App, visit zoopindia.com or WhatsApp 'Hi' to +917042062070 to get started with your train travel and to order food in train online hassle-free. Check out the website for more such train travel tips.