Ram Navami is an auspicious Hindu festival commemorating the birth of Lord Rama, Lord Vishnu's seventh incarnation. It is widely celebrated in India and other parts of the world with great zeal and devotion. While many people observe this festival by visiting temples and performing traditional rituals, some may find themselves commuting during the festival. If you happen to be on a train during Ram Navami, you can still enjoy some festive tadka thanks to IRCTC e-Catering partner – Zoop.
Zoop provides a convenient and hassle-free food ordering experience, allowing you to order a variety of special dishes from across the country, including festive thalis and popular local or international delights from best-rated restaurants along your train route.
Zoop allows you to order a variety of festive specialties such as Matar Paneer, Kale Channe, Kosambari, and Kuttu KaHalwa.
Zoop also offers festive thali options, which include a full meal with a variety of dishes. You can, for example, order Navratri special thalis or dishes like chana-puri, alookisabzi, raita, and halwa. Other specialties, such as Sabudana Puri, Sweet Boondi, Lauki Kheer, and MotichoorLaddoo, can also be ordered with just a few clicks.

How to order food on train for Festivals with Zoop
Ordering food while celebrating festivals like Navratri or Ram Navami on a train has never been easier, thanks to Zoop! Simply go to zoopindia.com or download the Zoop mobile app from the Google Play Store or Apple App Store. Once on the website or app, enter your PNR (Passenger Name Record) number, train name/number, or station name to see all of the options for food on train available to you.
If you want to make the ordering process even easier, Zoop has a chatbot service called Ziva that allows you to order food in train on WhatsApp. Ziva will assist you in selecting a restaurant and placing your order for food on train, after you have shared your PNR number and selected an upcoming station. You can even track your order in real time to ensure that it is ready for you at the next station. To get started, send a WhatsApp message to Zoop at +91 7042062070.
Zoop also understands that everyone has different preferences and dietary requirements. That's why you can easily search for restaurants that comply with strict dietary guidelines like, for instance, by clicking on the Jain food option on the website for Jain food.
Using Zoop's extensive list of restaurant partners, you can order Ram Navami or Navratri special foods from FSSAI-certified restaurants located near various stations along your route. You can select your favorite restaurants, order from their menu, and have your meal delivered to your train seat at the specified station and time.
You can also use discount coupons like ZOOP50 or ZOOP100 by clicking on 'Apply Coupon Code' to make the delivery for your festival food in train even cheaper. Zoop offers a simple and convenient ordering experience, as well as real-time order tracking, ensuring that your meal is always ready for you at the chosen station.
Read Also: Make your train journey yadgaar with Navratri Special Thalis!
You can have a hassle-free and delicious dining experience on your train journey with Zoop. Furthermore, Zoop functions as an all-around train travel companion, providing relevant information such as your PNR status, train timetable, coach position, platform location, and more. So, celebrate Ram Navami in style by ordering your train food from Zoop!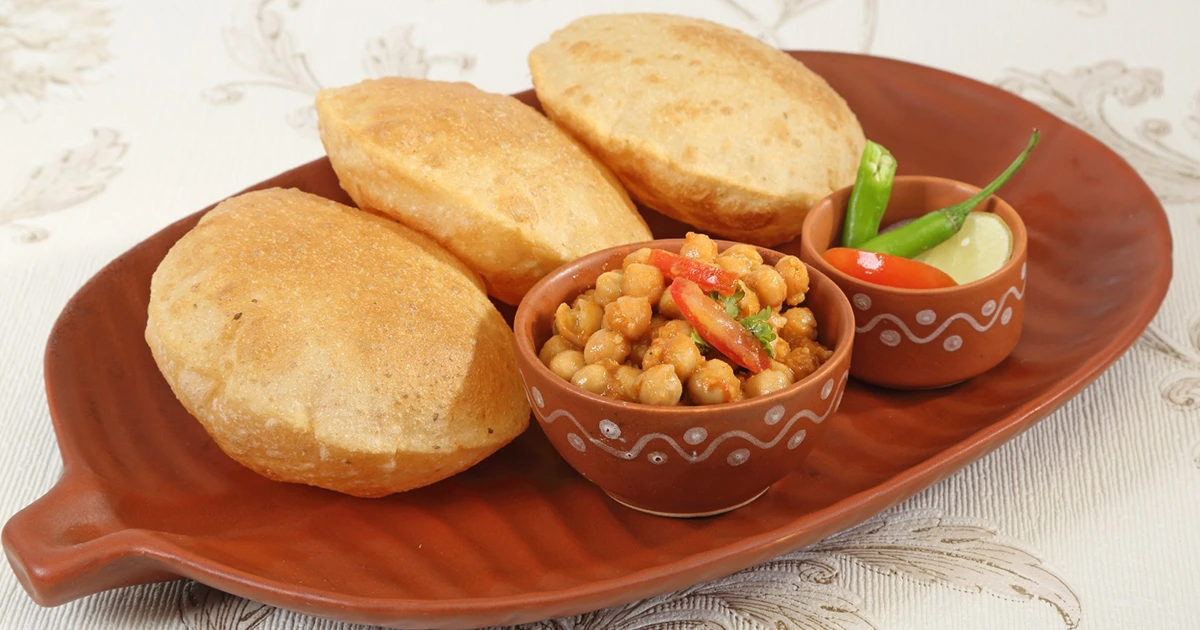 Traveling with family? Here's how to order in bulk and keep the celebrations going!
Using Zoop to order food for large groups traveling together during special days on trains is a simple process. Go to the Zoop website or app and select the 'Group Orders' option. You must fill out the 'Bulk Order for Groups in Train' Request Form with your name, contact information, email address, PNR number, the number of passengers traveling, the journey date, and your food preferences. After you fill out the form, Zoop will contact you with information and offers based on your travel plans. You can choose the restaurant and delivery station, and your train food bulk order is complete! Zoop services are available at over 250 stations throughout India, and they cover all major trains.
When ordering food for a large group on trains, keep in mind that everyone in your group should be on the same page about what they want to eat. It can be helpful to prepare a list of options ahead of time so that everyone has a chance to express their thoughts. Place the order for your food on train on Zoop once you've determined what everyone wants.
So the next time you are on a train during a festival or a special day, don't forget to make it fun by ordering some mouthwatering festival food in train! Order from IRCTC e-Catering service app – Zoop to celebrate and enjoy delicious dining experiences on your journey.