Navratri is a festival celebrated with great enthusiasm and fervor in India, a land of diverse cultures and traditions. This nine-day festival honors Goddess Durga and is celebrated across the country with great pomp. Fasting and Navratri special foods are essential components of the festival and play an important role in its celebration. During the nine days of Navratri, many Hindus fast in order to purify their bodies and minds and seek divine blessings.
Fasting during Navratri usually involves avoiding grains, meat, onions, and garlic. Devotees instead eat simple meals of fruits, vegetables, and dairy products.
Fasting while traveling, particularly on a train, can be difficult. When there are few food options, it can be difficult to stick to your dietary restrictions. But don't worry, Zoop has you covered with special Navratri food and thalis to make your journey memorable.
Zoop makes ordering Navratri food on the train a breeze. You can select a restaurant from Zoop's extensive menu, place an order, and have your meal delivered directly to your train seat at the specified station and time.
To enjoy hassle-free delivery for food in trains, go to zoopindia.com or download the Zoop app from the Google Play Store or Apple App Store. Once on the website or application, select the "Food" option. Then, using the search feature, look for food by entering your PNR number, train name/number, or station name. This information helps Zoop determine your seat location/train route, and it also helps you discover all of the food options available to you.
To make things even easier, Zoop offers another smart and quick way to order food: you can order Navratri food in train via WhatsApp. Zoop provides the Ziva WhatsApp chatbot service, which streamlines the ordering process. Ziva will assist you in selecting a restaurant and placing your food order after you share your PNR number and select an upcoming station. Order tracking in real-time ensures that your food will be ready for you at the next station. Send a WhatsApp message to Zoop at +91 7042062070 to order Navratri food in train.

Here are some Navratri special dishes that you can order from Zoop to spice up your Navratri train journey:
Sabudana Khichdi – Made with tapioca pearls, peanuts, and potatoes, Sabudana Khichdi is a popular Navratri fasting food. This dish is light, flavorful, and easy to digest, making it an excellent choice for a meal while traveling. Sabudana ingredient is also used to make kheer, which can be delicious and be combined with other ingredients like rose, kesar and many others to create flavorful dessert dishes for fasting.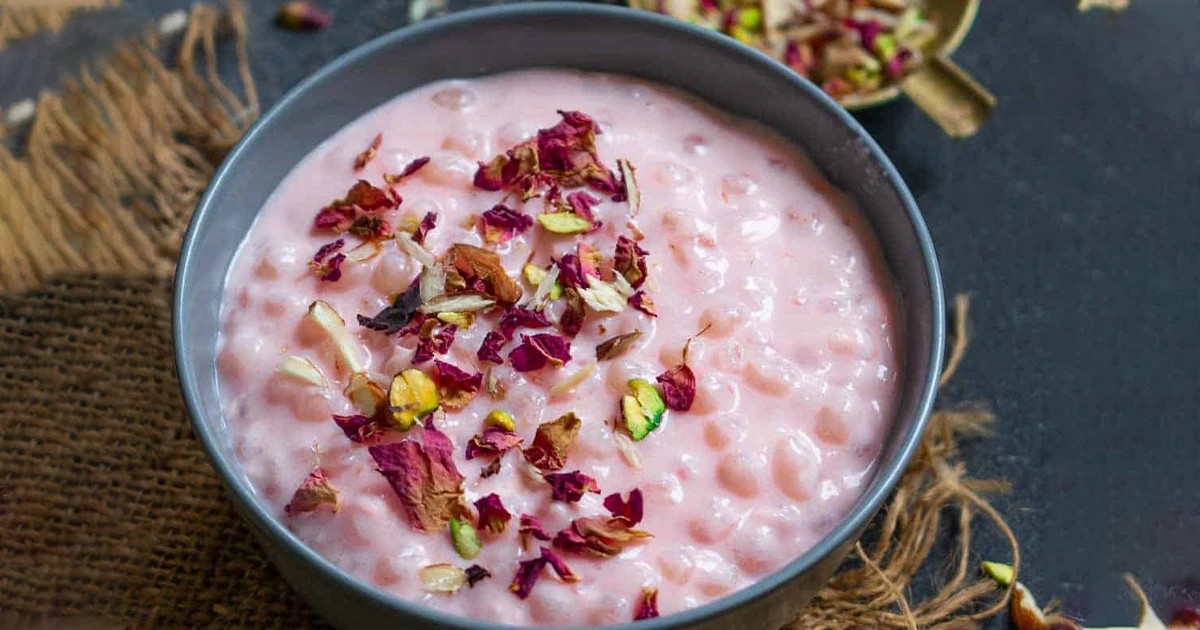 Kuttu Ka Dosa – A gluten-free dosa made from buckwheat flour, potatoes, and spices. This dish is not only nutritious but also tasty, and it is ideal for those who are fasting during Navratri. Kuttu or buckwheat flour can also be used to make buckwheat french fries.
Singhare Ke Pakode – Singhare Ke Pakode, also known as water chestnut fritters, is a popular Navratri fasting food. These crispy, flavorful fritters are made with water chestnut flour, potatoes, and spices.
Samak Ki Kheer – Samak Ki Kheer is a dessert made with samak rice, milk, sugar, and nuts. This dessert is not only tasty but also nutritious, making it ideal for satisfying your sweet tooth while fasting during Navratri.
Aside from these dishes, Zoop's partnered restaurants offer Navratri special thalis, which include a variety of traditional Navratri food. Sabudana Vada, Aloo Tamatar Sabzi, Mix veg, Paneer, Kuttu Ki Poori, and Samak Rice are among the dishes included in these thalis. A sweet dish, such as- Singhade Ka Halwa or Lauki Barfi, is also included, making it a complete meal ideal for train journeys.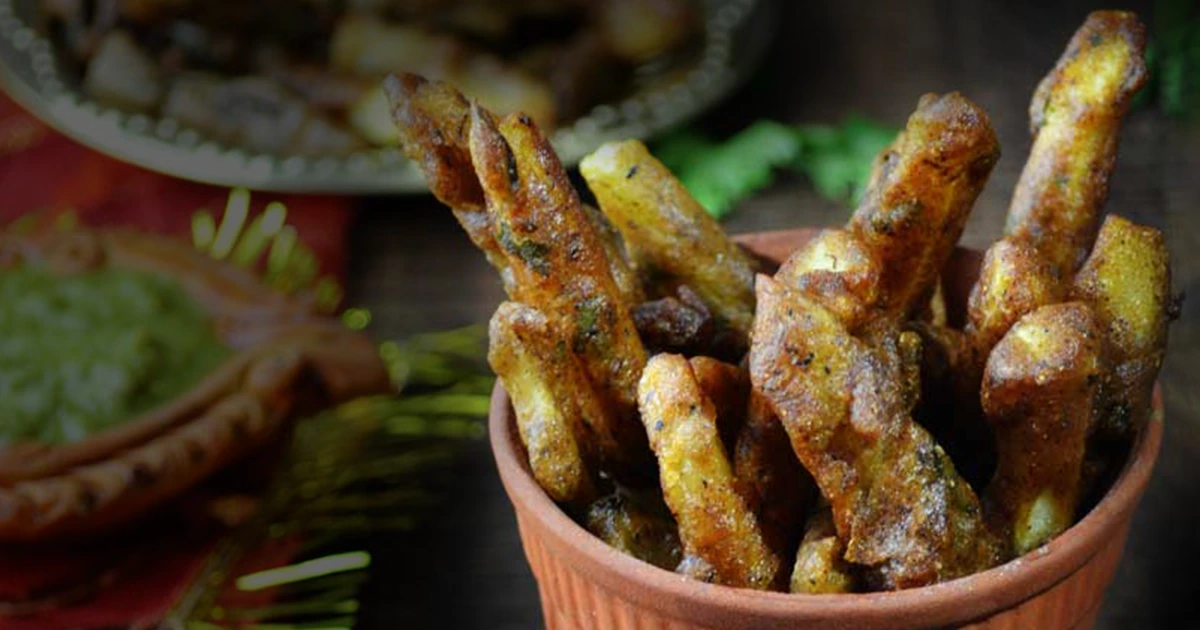 Zoop allows you to order Navratri food in train from FSSAI-certified restaurants located at various railway stations along your route. You can select from top-rated restaurants, order from their menu, and have your meal delivered to your train seat at the specified station and time.
Zoop's Navratri special thalis and food are a great way to enjoy traditional Navratri flavors on the go. You can make your train journey memorable with their hygienic and delicious Navratri fasting food options.
So, the next time you plan a trip during Navratri, don't forget to order from Zoop and enjoy the taste of authentic Navratri meals. Download the App now or WhatsApp your PNR no. to plan your meal ahead.