Jaipur, India's Pink City, is a thriving city renowned for its rich history, gorgeous architecture, and vibrant culture. If you are travelling by train via Jaipur, you may feel the city's splendour even during a quick halt at the Jaipur Station. You can make the most of your travel and enjoy great meals right at your train seat thanks to the services of IRCTC e-Catering partner Zoop India. In this blog, we will show you how to have a smooth and comfortable journey through Jaipur station using Zoop!
Zoop India is an online platform that allows passengers to order meals on trains at various Indian railway stations. Zoop has partnered with several prominent restaurants near Jaipur Railway Station to provide a variety of culinary options that will satisfy every taste. Masala Library. 
Order from top restaurants 
With Zoop you can order from the most buzzing restaurants in Jaipur, like the Masala Library, a highly regarded eatery in Jaipur that specializes in North Indian, Punjabi, Italian, Mughalai, and Chinese cuisines. You can enjoy a wonderful eating experience with a rating of 4.2 stars. All restaurants on Zoop India's platform are IRCTC and FSSAI approved, meaning your food will only be prepared in and delivered from kitchens that follow strict hygiene protocols.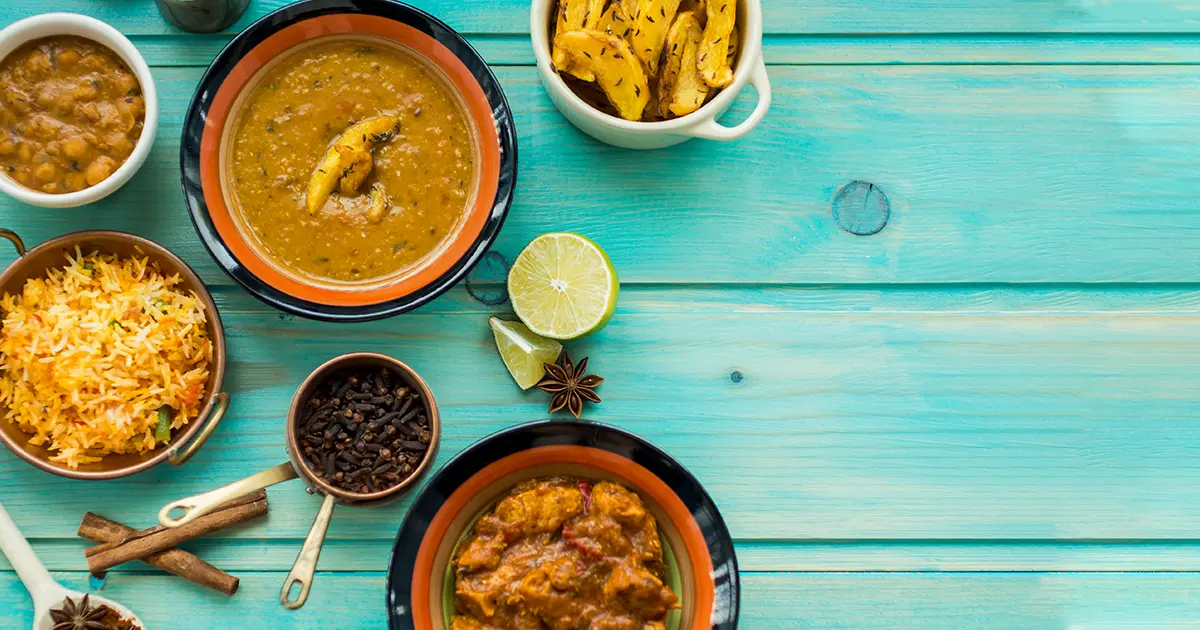 Choose from restaurants in Jaipur as well as other popular stations nearby
Zoop extends its services to nearby stations to make your journey even more convenient and exciting. You can also order food from restaurants in Dausa, Sawai Madhopur, Ajmer Jn, Kota Jn, Mathura Jn, and New Delhi if you are going through those places. Chowpatty Bakers and Fastfood, for example, at Dausa Station, serves a variety of cuisines including North Indian, Chinese, Pizza, Fast Food, Continental, and Italian. Sharma Foods at Sawai Madhopur Station, on the other hand, serves delectable Maharashtrian, North Indian, Chinese, Fast Food, Punjabi, and Pizza cuisines. As you can tell, Zoop India opens you up to a world full of culinary varieties that are delightful and exciting for the taste buds!
How to order food in train at the Jaipur station on Zoop
To order food in train at the Jaipur station, follow these simple steps:
Visit the Zoop India website or app.

Enter the station name.

Choose a restaurant from the displayed list.

Select your desired dishes from the menu.

Make a payment online or opt for cash on delivery.

Your order will be delivered to your train seat at Jaipur station.
You can make payments for your train meal orders booked for Jaipur station securely online. Zoop accepts debit/credit cards, e-wallets, and net banking as payment methods.
Read more: Now Use Google Chat to Check PNR Status and Order Food on Train Too
Additionally, Zoop India also provides the option to order meals on train using WhatsApp food ordering. The ordering process is pretty straightforward. Zoop provides a WhatsApp chatbot service named Ziva that streamlines the ordering process. Ziva will assist you in selecting a restaurant and placing your online order for your desired meals on train, after you share your PNR number and choose the Jaipur station (or any other nearby station of your choice). Real-time order tracking makes sure that your food will be waiting for you at the following station. Send a "Hi" to Zoop on WhatsApp at +91 7042062070 to order food in train on WhatsApp.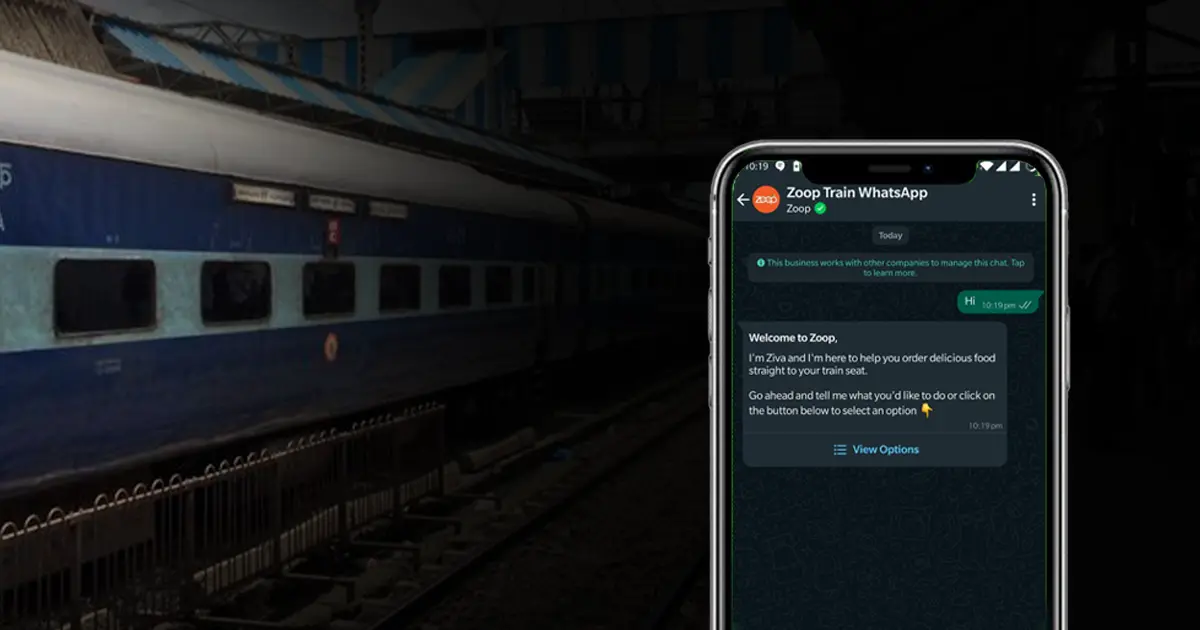 How to order food in train on Zoop's Google Chat
Zoop has now made train food ordering the simplest! Just google Zoop and order your food in train using the Google Chat Bot of Zoop, Ziva. Check out how simple it is to use Zoop's Google Chat Bot service here by watching this video reel on Instagram: Zoop's Google ChatBot
Order food in bulk
If you're traveling in a group, Zoop allows you to order food in train in bulk. This is especially very handy for school or college student groups traveling together, as well as corporate teams. You can enter your route details, menu preferences, and the number of passengers by tapping the "Group Order" button on the Zoop website or mobile app. Zoop will make certain that your entire group enjoys satisfying meals on train at the Jaipur station. Click the link to place your Group Order: https://www.zoopindia.com/group-food-order-in-train.
Read more: Top 5 Restaurants to Order From on Your Journey in the Grand Trunk Exp 12615
Conclusion
You can enrich your train journey via Jaipur and delight in delicious food in train without any worry by using Zoop India's online food delivery services. Whether you are traveling alone or with a group, Zoop ensures that every passenger has an enjoyable dining experience. So, the next time you pass by Jaipur station, take advantage of Zoop's easy food delivery service and savor the flavors of the city. Bon appétit!