As the famous saying goes, "The world is a book, and those who do not travel read only one page." Traveling is a wonderful opportunity to learn about new cultures, people, and locations. While traveling alone has its own appeal, seeing the world with friends and family is an entirely different experience. When traveling by railways, however, ordering food for big groups can be a laborious and time-consuming affair. This is where Zoop enters the picture!
Zoop – Your One-Stop Solution for Ordering Food in Trains for Large Groups
Zoop is a food delivery service that specializes in serving train passengers. Zoop allows you to have fun on train by letting you order delicious and healthy food that caters to your tastes and preferences whether you are traveling for business or pleasure. When school, college, wedding, and official tour groups order food in bulk online in train, Zoop takes great care by making group orders in train very convenient. Even during celebrations like Navratri, Zoop makes it easy to order food in train for big groups and have it delivered to your seat based on your dietary needs, such as Navratri Fasting Food Thalis or Jain food thalis.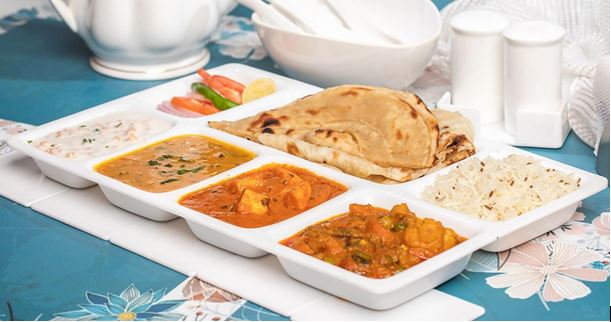 Order Food in Trains for Large Groups with Zoop
Here is the simple process to order food in trains for large groups and make the journey a fun on train with Zoop:
Fill up the online form with your journey details at https://www.zoopindia.com/group-food-order-in-train or call Zoop at +91 801080 2222.
Choose a delivery station from the list provided online.
Choose a restaurant from the list shared as per your choice of cuisine.
Select and place your order from the menu of the chosen restaurant.
Apply available discounts and offers on your order.
Pay min. 30% advance online and balance at delivery in train.
Your delicious group food order for your train journey will be now booked with Zoop!

Tips to Order Food in Trains for Large Groups
When ordering meals in trains for large parties, keep in mind that everyone in your group should be on the same page about what they want to eat. It can be helpful to provide a list of possibilities ahead of time so that everyone gets a chance to share their ideas. Place your order on Zoop once you've chosen what everyone wants. It is advisable to pre-order a day or two in advance, so as to give the restaurant enough time to plan and allocate resources and prepare your meal for an immaculate delivery on the designated day.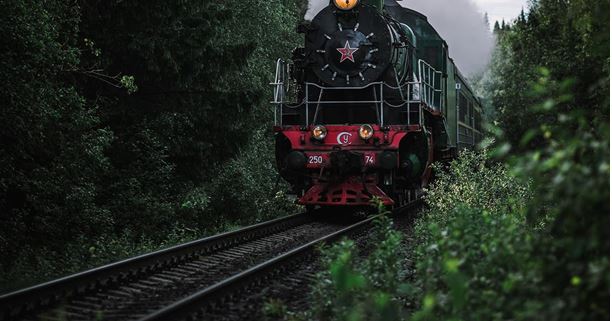 Zoop – A Stress-free and Enjoyable Experience
Zoop provides a seamless experience for ordering meals in trains. Your experience will be both hassle-free and fun! You can customize your orders to match your individual needs. On Zoop, for example, you may search for eateries that only serve pure Jain cuisine. Zoop's restaurants are all IRCTC-approved and FSSAI-certified, ensuring that your food is delivered from eateries that adhere to high hygienic standards. Additionally, Zoop also allows you to avail discounts and offers, helping you to keep your delicious train food order easy on the pockets. Zoop also let's place your food orders via multiple channels, and you may choose as per your convenience. Zoop services are available at over 250 stations throughout India, and they cover all major trains. Recently, Zoop has launched the option to order meals on trains with WhatsApp. This makes online food ordering for trains extremely convenient and possible with just a few clicks! To order food on train through WhatsApp with Zoop, simply send a "Hi" to +917042062070 to get started.
Conclusion
Traveling is a dynamic experience that offers us the opportunity to witness new cultures and gain new perspectives. And one thing that can surely elevate the travel experience to the next level is good food! Zoop makes this possible on trains by delivering tasty and fresh food from FSSAI-certified restaurants to your train seat.
When traveling in a large group, ordering meals on train can be tricky. This is where Zoop swoops in again, offering a hassle-free solution for ordering food for large groups aboard trains. Zoop, with over 250 stations across India and a vast choice of meal options, ensures that your food demands are met, whether you're traveling for business, pleasure, or special occasions. Zoop's frictionless and stress-free experience makes ordering meals on train for large groups easier than ever. So, the next time you board a train, sit back, relax, and let Zoop handle your meal needs!