Ganesh Chaturthi, a time of devotion and celebration, brings together relatives and friends. During this auspicious event, many people opt to travel by train to be with their loved ones. While celebrating Ganesh Chaturthi on a train journey might be exhilarating, arranging traditional and delectable festival delicacies onboard can be difficult. This is where Zoop India comes in, providing a flavorsome solution to make your journey truly memorable. In this article, we'll look at how to order Ganesh Chaturthi special food in train with Zoop without any hassle.
How to order Ganesh Chaturthi special food in Train with Zoop
Ordering Ganesh Chaturthi special food in train with Zoop is super easy. Follow these simple steps to enjoy your favorite festivities on train:
– Visit the Zoop India website: https://www.zoopindia.com/.
– Enter your 10-digit PNR number or select the station or train where you'd like your food delivered.
– Browse the list of available restaurants and pick one that offers Ganesh Chaturthi specialties.
– Explore the restaurant's menu to select your favorite festival dishes and add them to your cart.
– Provide your name and contact information.
– Confirm your order and choose to pay securely online or opt for payment at the time of delivery. Your delectable Ganesh Chaturthi feast will be delivered right to your train seat.

Savor these Ganesha special meals on train
Now, let's dive into the delightful world of Ganesh Chaturthi specialties you can order on the train with Zoop:
Modak
Ganesh Chaturthi is incomplete without Modak, Lord Ganesha's favorite sweet. Savor the authentic taste of Modak on your train journey with Zoop India.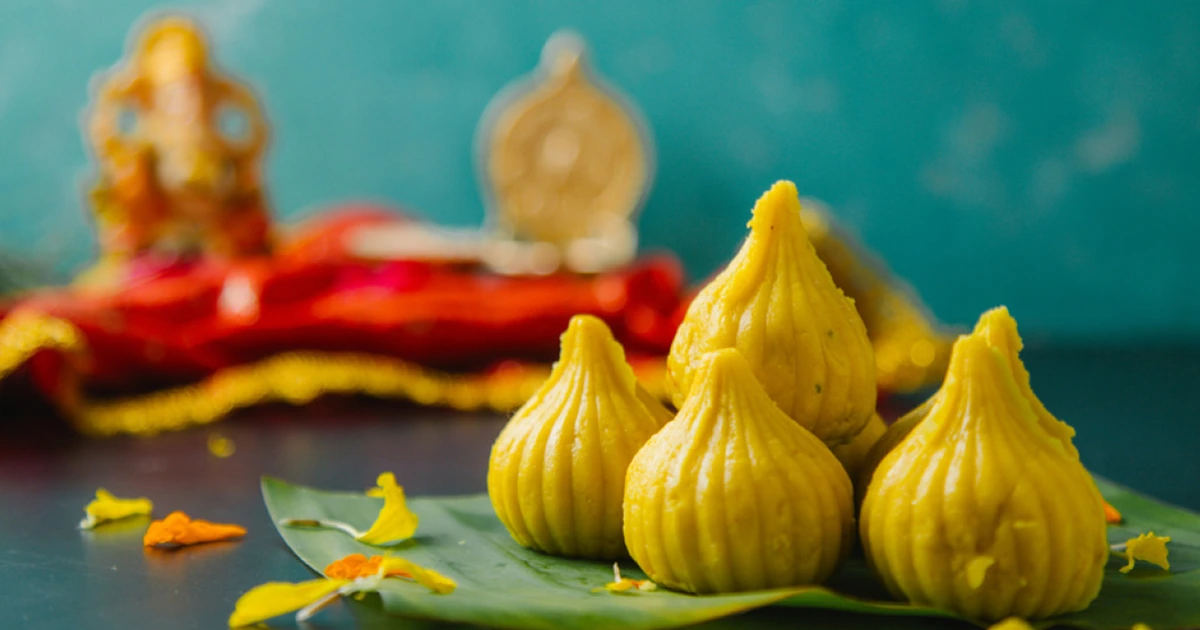 Puran Poli
Puran Poli is a popular festival food that combines the sweetness of chana dal and jaggery with the richness of ghee. Enjoy its perfect blend of flavors and textures on your upcoming train journey.
Chana Sundal
When it comes to enjoying something savory on Ganesh Chaturthi, Chana Sundal is a sure shot winner. Enjoy this popular festive snack to celebrate Ganesh Chaturthi without compromise on your train journey.
Poha
Being a light and nutritious dish, Poha can be the perfect choice for breakfast food in train while celebrating the birthday of Lord Ganesha. 
Sheera
Sheera is a staple dessert during Ganesh Chaturthi celebrations. Be sure to enjoy this festive delight on the train with  the help of Zoop.

Additional benefits of using Zoop India for train travel
Awesome discounts: 
You can enjoy delectable Ganesh Chaturthi meals on train using Zoop at discounted rates. Simply use coupon codes "ZOOP100" and "ZOOP50" to enjoy Rs. 100 and Rs. 50 off, respectively, on your order. Explore more discounts on Zoop: https://www.zoopindia.com/offers 
High quality: 
Zoop places great emphasis on hygiene and quality and only collaborates with top-rated FSSAI-approved restaurants. 
Advance ordering: 
When going on a long-distance train journey during Ganesh Chaturthi, planning your meals in advance is very important. Zoop simplifies this process by enabling you to schedule your meals with ease. 
Customized dietary preferences:
Zoop caters to diverse dietary preferences, whether you're a vegetarian, vegan, or have specific dietary requirements. Ordering your preferred meals is hassle-free, as Zoop allows you to easily specify your dietary preferences during the ordering process. If you are a Jain traveler looking for pure Jain meals on train, Zoop has you covered. Order Jain food in train: https://www.zoopindia.com/jain-food-in-train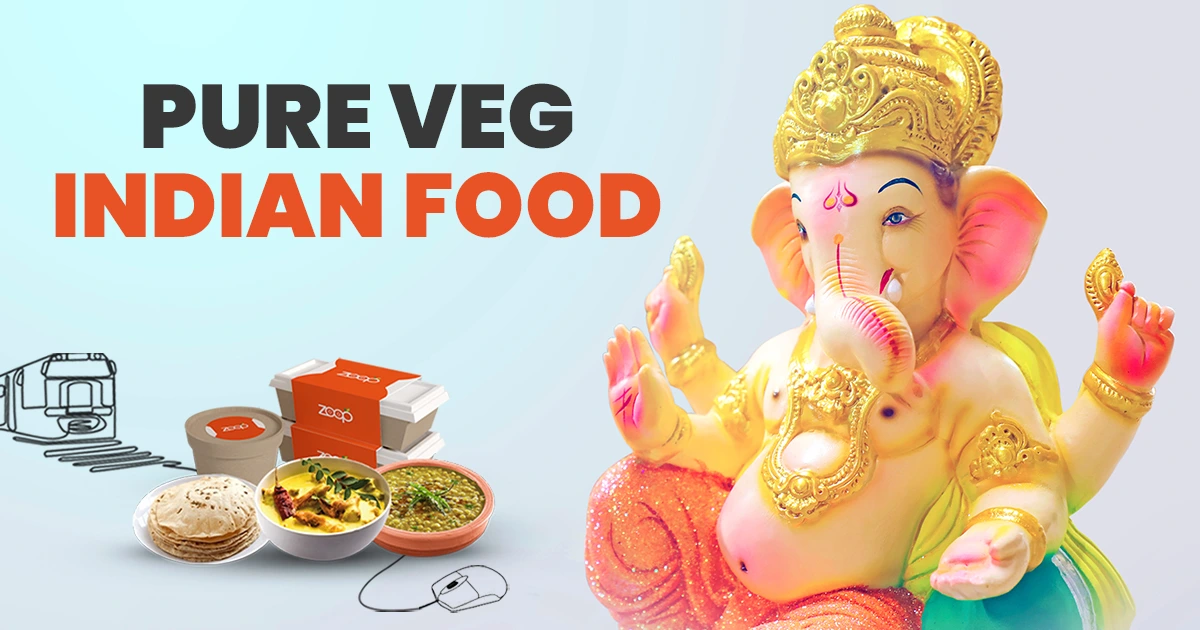 Bulk orders made simple: 
If you are traveling with a group to celebrate Ganesh Chaturthi, coordinating meal orders can be a challenge. Zoop's group order option streamlines this process, enabling you to place a single order for the entire group. This not only saves you time but also reduces the effort required to organize group meals on train. Order food in train in bulk: https://www.zoopindia.com/group-food-order-in-train 
Conclusion
Zoop makes ordering festival special meals on train simple, making it possible to experience the festival's traditional delights while traveling. Zoop guarantees a hassle-free and delightful culinary experience for this auspicious occasion with a user-friendly website, discounts, high-quality options, advance ordering, and dietary preferences. Whether you're traveling alone or with a group, Zoop makes it comfortable and fun to celebrate festivals on the go.