Are you planning your next holiday and considering taking the train there? We have some exciting news for you! A new service has arrived in town that promises to make your train travel more exciting than ever before. This service is likely to offer a new level of fun and flavor to your vacation, whether you're traveling alone, with family, or with friends. This service is none other than Zoop India! 
What is Zoop India?
Are you tired of eating the same old railway food on long journeys? Zoop India is an online meal delivery service which is here to revolutionize your train travel experience. With Zoop, you can say goodbye to stale food and hello to tasty, fresh meals on train.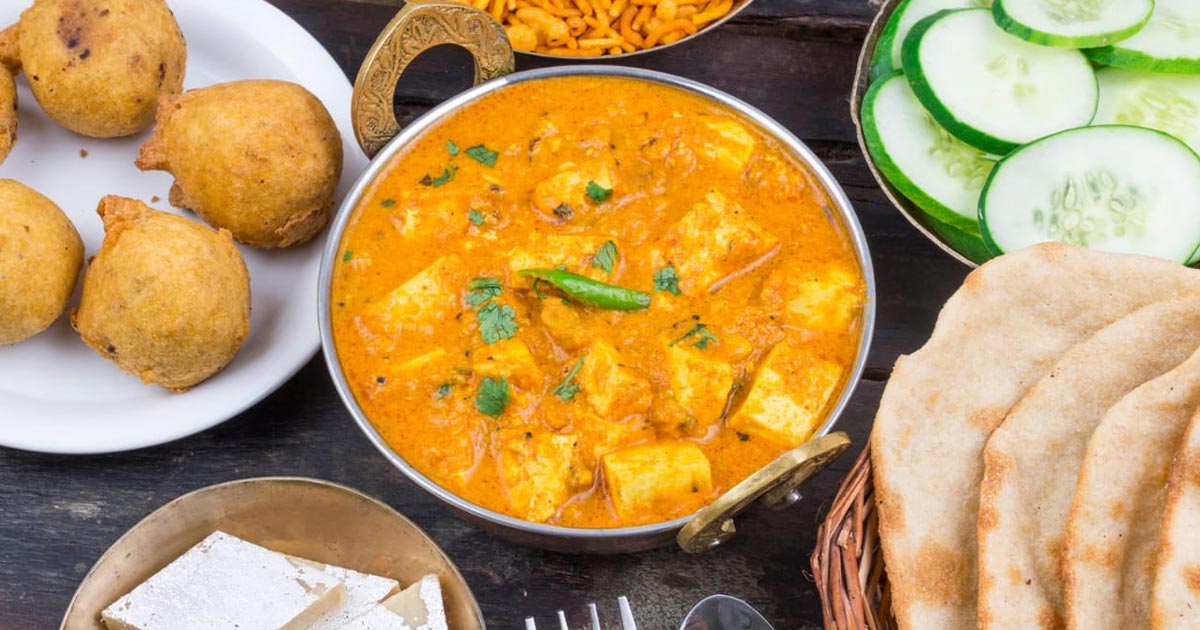 Zoop is the ideal answer for railway travelers across India who want to experience restaurant-quality food in train. You can now use Zoop to order from top-rated restaurants along your train route and enjoy your favorite meals on train, delivered right to your seat. The best part? Zoop's food is not only delicious, but it is also made and packaged in accordance with the strictest hygiene standards, ensuring that your food is always fresh and sanitary.
Zoop offers a wide variety of cuisines to satisfy every type of craving, ranging from traditional Indian street treats to international gourmet specialties. Additionally, ordering your favorite food in train has never been easier thanks to Zoop's user-friendly website and app.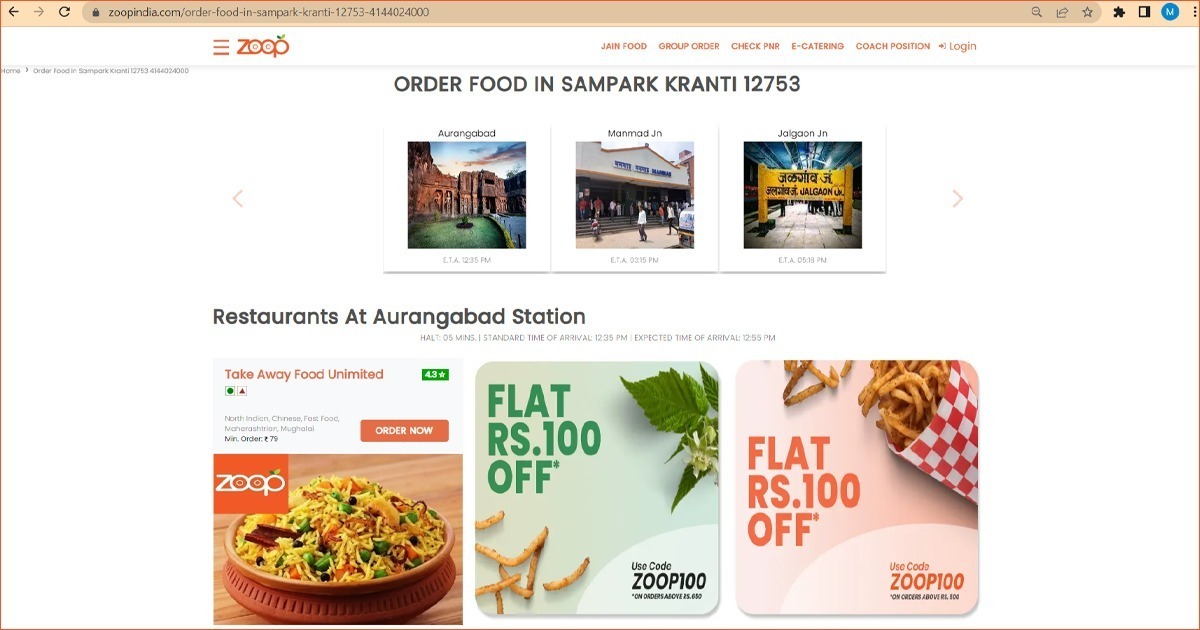 How to order food in train with Zoop
To order food in train with Zoop, follow these simple steps.
Visit the Zoop India website:

https://www.zoopindia.com/

.

In the search box, enter your 10-digit PNR number, or select the station or train where you want food delivered.

On each station, you will find a list of available restaurants. Pick a restaurant as per your preferences.

Once you've decided on a restaurant, you can browse its menu to select your desired food options.

Add the food items to your cart.

Enter your name and contact information.

After you've confirmed your order, you can pay securely online or you can choose to pay at the time of delivery. Your order will be delivered to your train seat.
Order food on train using WhatsApp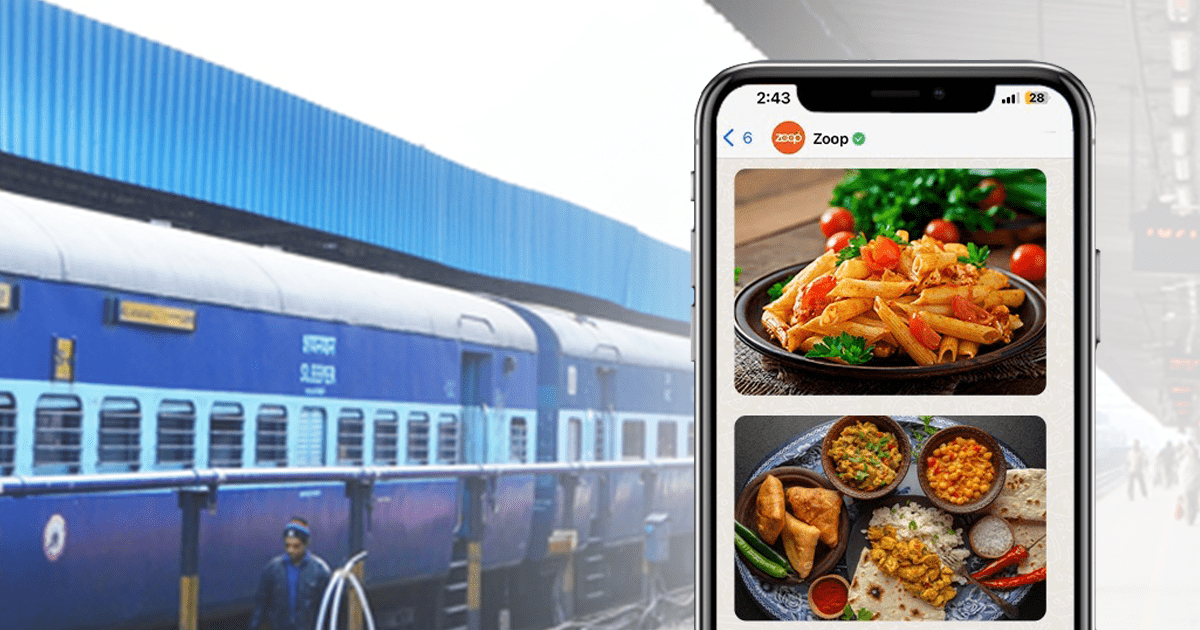 You can also order food in train using WhatsApp with Zoop! 
The process is pretty straightforward. Zoop provides a WhatsApp chatbot service named Ziva that streamlines the ordering process. Ziva will assist you in choosing a restaurant and placing your online food order on the train, after you share your PNR number and choose an upcoming station. Real-time order tracking makes sure that your food will be waiting for you at the following station. Send a "Hi" to Zoop on WhatsApp at +91 7042062070 to order food in train on WhatsApp.

Make the most of Zoop's Services to enjoy your train travel experience
Here are some additional benefits of using Zoop on your train journey.
Try local delicacies along the way
One of the most enjoyable aspects of traveling is discovering different cuisines and regional delicacies. Zoop allows you to order regional dishes and discover the flavors of the areas you visit. Zoop serves a variety of regional dishes, from biryanis to dosas, that are sure to satisfy your taste buds. 
Set dietary preferences
When you order food in train with Zoop India, you can also define your dietary preferences. Zoop can accommodate your demands and give you food options that fit your preferences, whether you are vegetarian, vegan, or have specific dietary requirements. Click here to order Jain meals on train with Zoop: https://www.zoopindia.com/jain-food-in-train.
Order food in bulk
When traveling in a group, ordering meals on train can be difficult. You can place one order for the entire party and have it delivered to your seats using Zoop's group order option. This makes ordering food on train quick and easy, saving you time and effort. Click the link to place your Group Order: https://www.zoopindia.com/group-food-order-in-train.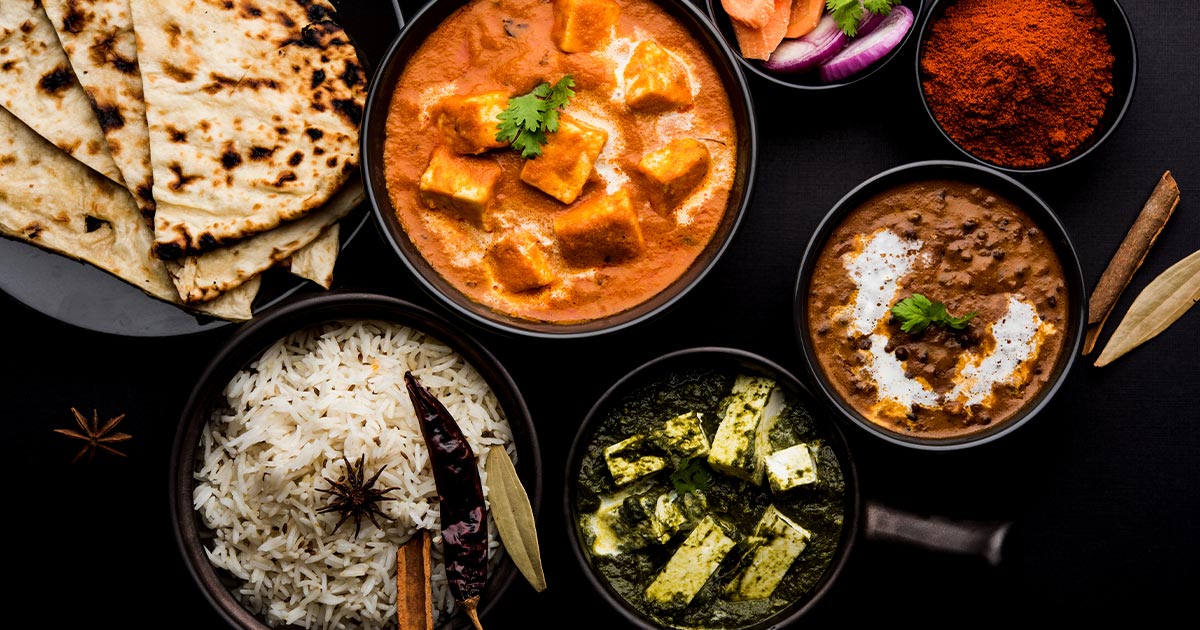 Check your train schedule
Zoop India allows you to plan your train travel conveniently by letting you easily access your train schedule and status in real-time. This feature is extremely handy if your train is running late or if you want to know where your train is at all times. Click here to check your train schedule as well as other important information, like PNR number, platform location, and more: https://www.zoopindia.com/check-train-time-table.
Zoop India is your perfect train travel buddy that helps you plan your train journey and enjoy delectable meals on train, from the comfort of your seat! So, time you are planning a train journey, don't forget to make it more fun and exciting with Zoop!