Welcome aboard, foodies and travelers! A train journey across India's vast and diverse scenery is an experience unlike any other. As you travel through scenic landscapes, vibrant cities, and charming towns, one component of your vacation deserves equal attention and excitement: the wonderful regional dishes that await you at each stop!
India, with its unique flavors, spices, and cooking techniques, is famed for its rich culinary legacy. Our country's regional dishes offer a kaleidoscope of tastes, representing the unique customs and cultural nuances of each region, from the mouth watering street food of Delhi to the aromatic biryanis of Hyderabad.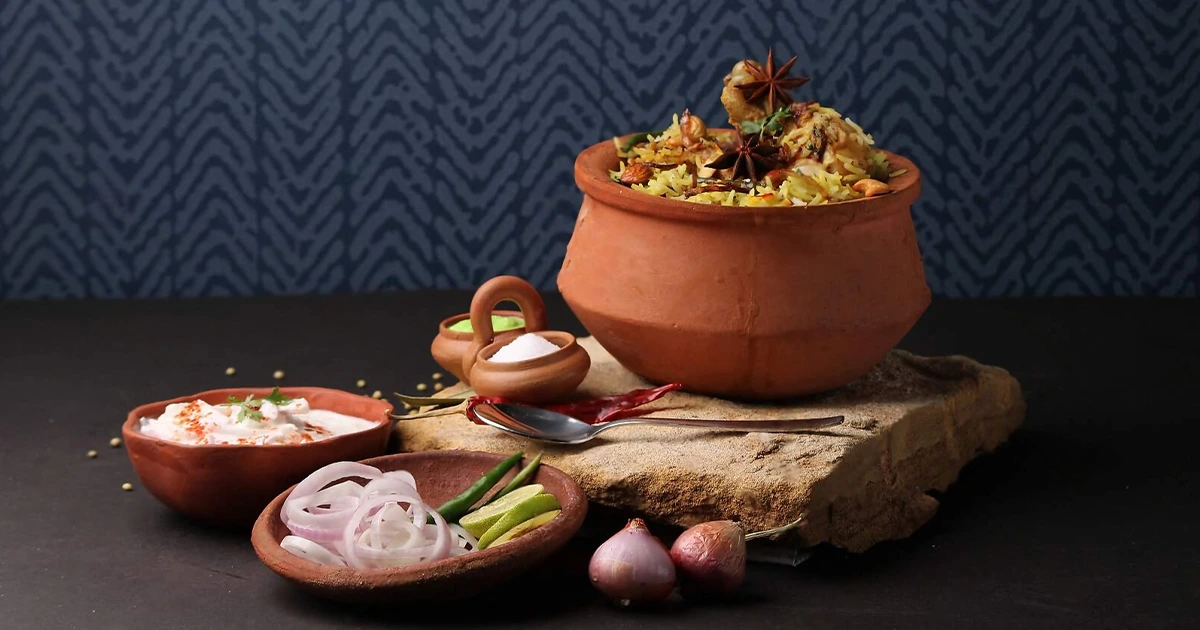 If you're an avid food-lover, a train journey is a fantastic opportunity to entice your taste buds with a variety of authentic regional dishes. So buckle up and join us on this gourmet excursion as we show you how to savor the delectable flavors of India while traveling by train.
Try yummy local food on train with Zoop
Zoop India is India's leading online food delivery service, specializing in delivering regional dishes for train travelers. Since its inception in 2015, Zoop has rapidly gained popularity as a hassle-free way of ordering meals on train from a wide choice of local restaurants.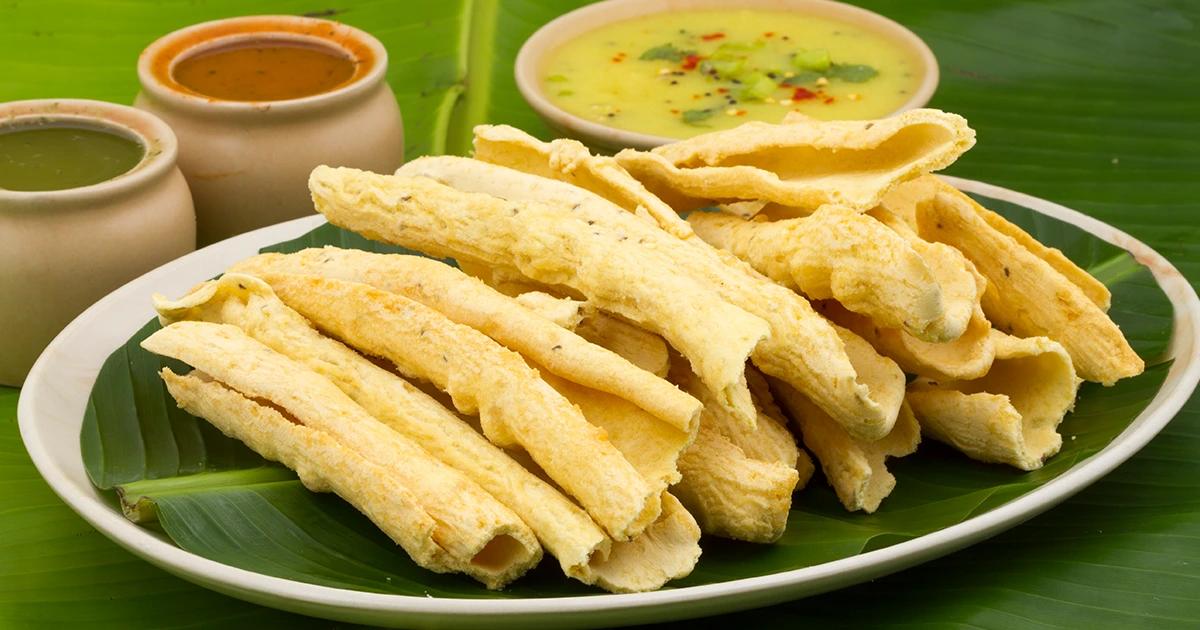 Zoop's user-friendly platform is designed to simplify the ordering process for travelers. Users can easily navigate menus, place orders, and track deliveries in real-time with only a few clicks. Zoop offers a variety of payment alternatives, including cash on delivery, online payment, and mobile wallet payments, to accommodate a variety of tastes.
Zoop provides a wide selection of cuisines and meals on train through partnerships with thousands of top-rated FSSAI-certified & IRCTC-approved restaurants. Zoop has you covered whether you're seeking traditional North Indian specialties, spicy South Indian snacks, regional taste of spicy Rajasthan or eastern local delicacies, or any other delights. Furthermore, Zoop offers promotional discounts and cashback rebates, making it an appealing option for people on a tight budget.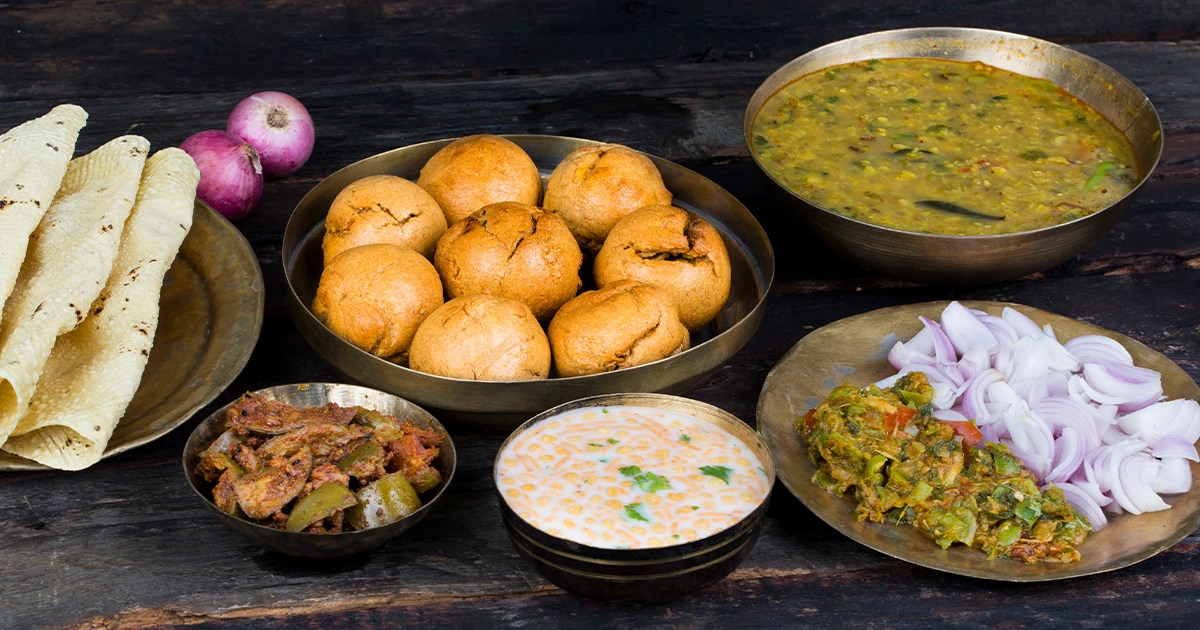 How to order food in trains with Zoop India
To order food in train with Zoop, follow these simple steps.
Visit the Zoop India website:

https://www.zoopindia.com/

.

In the search box, enter your 10-digit PNR number, or select the station or train where you want your food delivered.

You will find a list of available restaurants. Pick a restaurant as per your preferences.

Once you've decided on a restaurant, you can browse its menu to select your desired food options and add the food items to your cart.

Enter your name and contact information.

After you've confirmed your order, you can pay securely online or you can choose to pay at the time of delivery. Your order will be delivered to your train seat.
Additionally, with Zoop, you can also place your food order using WhatsApp. Zoop provides a WhatsApp chatbot service named Ziva that streamlines the ordering process. Ziva will assist you in choosing a restaurant and placing your online food order on the train, after you share your PNR number and choose an upcoming station. Real-time order tracking makes sure that your food will be waiting for you at the following station. Send a "Hi" to Zoop on WhatsApp at +91 7042062070 to order food in train on WhatsApp.
Use discounts to order food in train without going heavy on the pocket
When you order food in train with Zoop India, you can get discounts to satisfy your hunger without breaking the bank. You can save money on your orders by using promo codes ZOOP50 or ZOOP100. These discounts allow you to enjoy the delectable regional dishes served by Zoop's partner restaurants while staying within your budget. So, don't hesitate to use these promo coupons and enjoy excellent meals on train at low costs.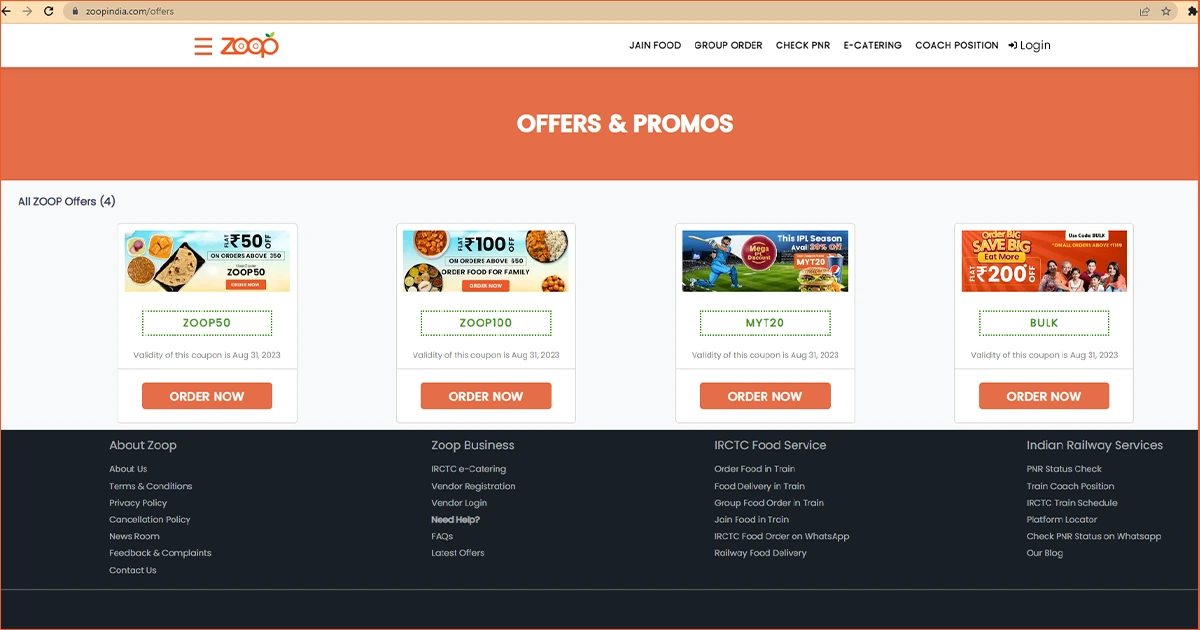 Conclusion
Train journeys not only offer captivating landscapes and cultural experiences but also a memorable culinary adventure full of regional dishes to choose from, with Zoop India. With a user-friendly platform, a wide selection of cuisines, and partnerships with top-rated restaurants, Zoop ensures a seamless and flavorful dining experience on board for passengers to enjoy.