Booking train tickets in India used to be a time-consuming task. People had to book their tickets at the railway station or through travel agencies. Things have become much easier, however, with the advancement of technology. You can now book train tickets online from the comfort of your own home. We'll go over everything you need to know about steps to book a train ticket online in India in this blog post.
How to book your train ticket online?
Here are the steps to book ticket online through IRCTC on their official website www.irctc.co.in :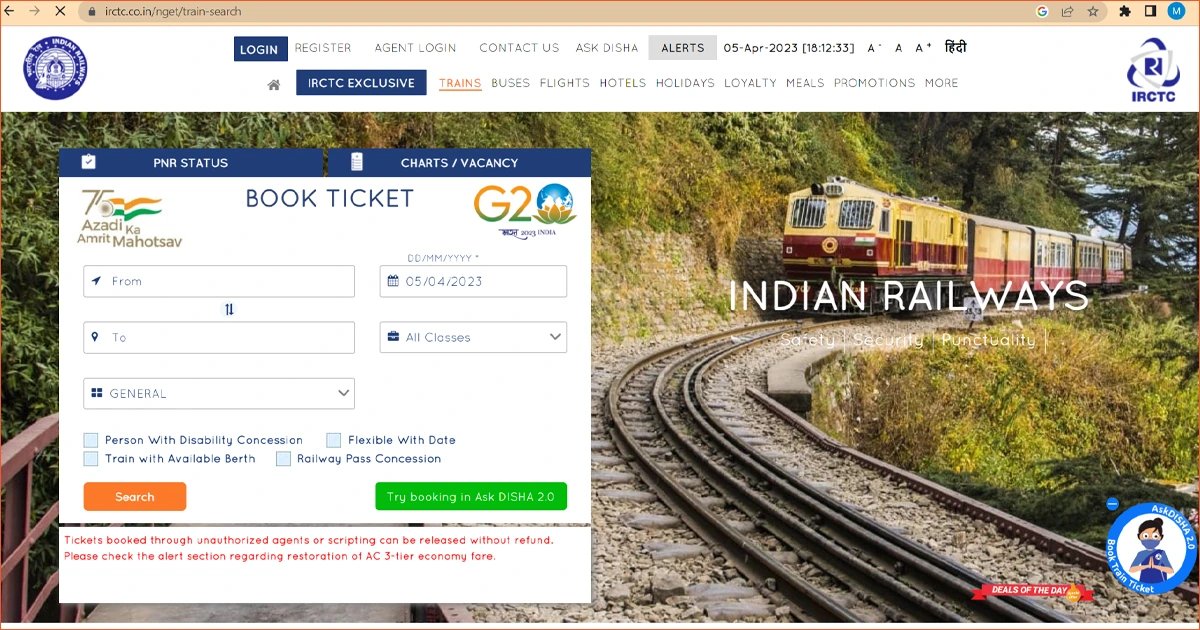 Register for an IRCTC ID on their official website as only registered users can book online train tickets.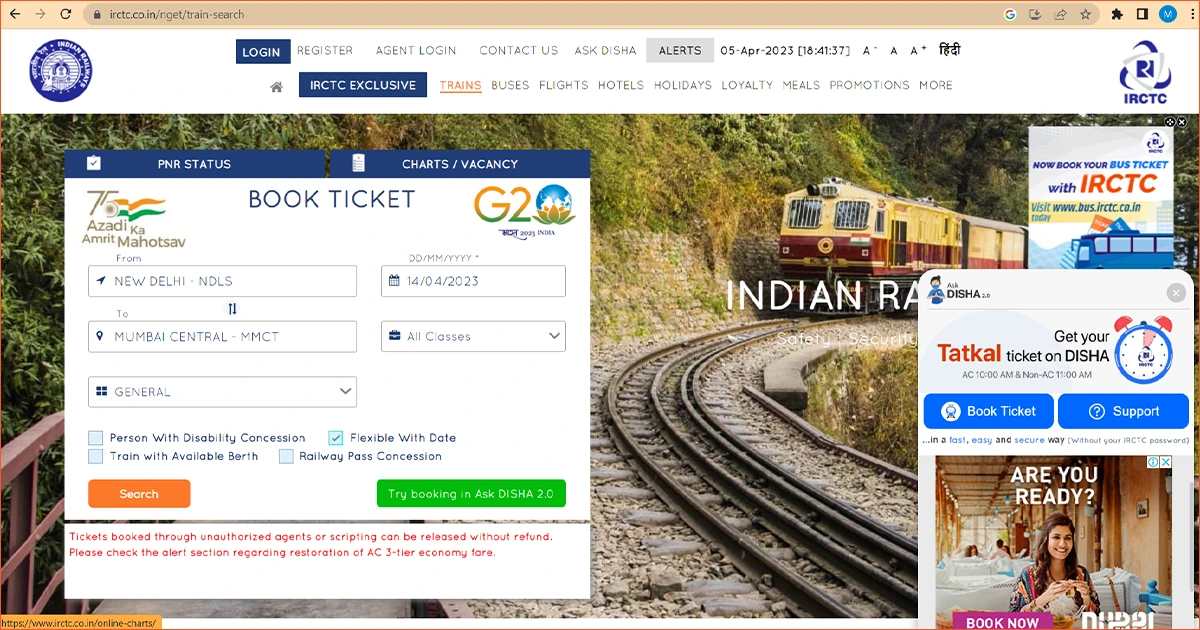 Log in to IRCTC with your registered ID and password.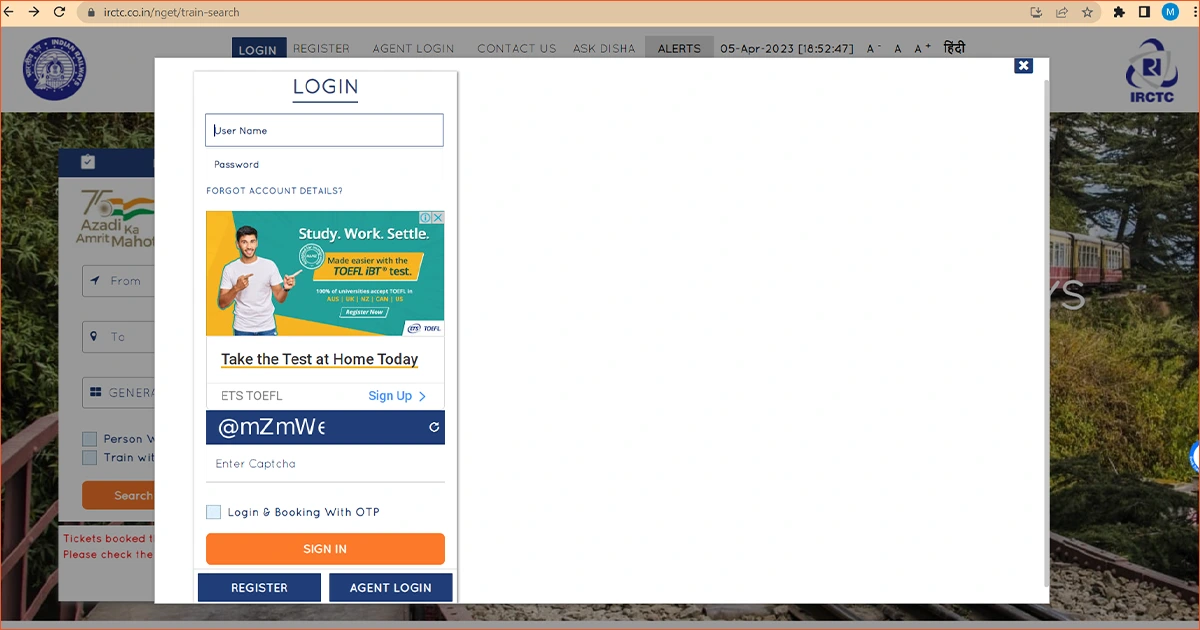 Enter your origin and destination stations in the "From-To" field, and then select the date of your trip to search for available trains.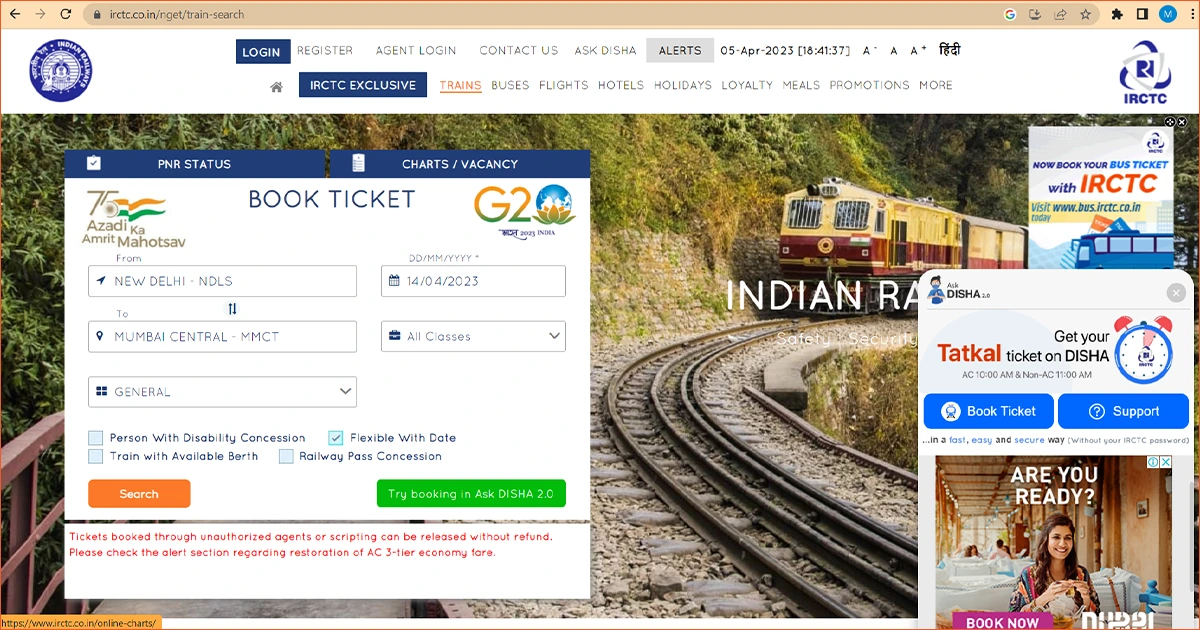 Check the availability of train seats before clicking the "Book now" button to book your ticket.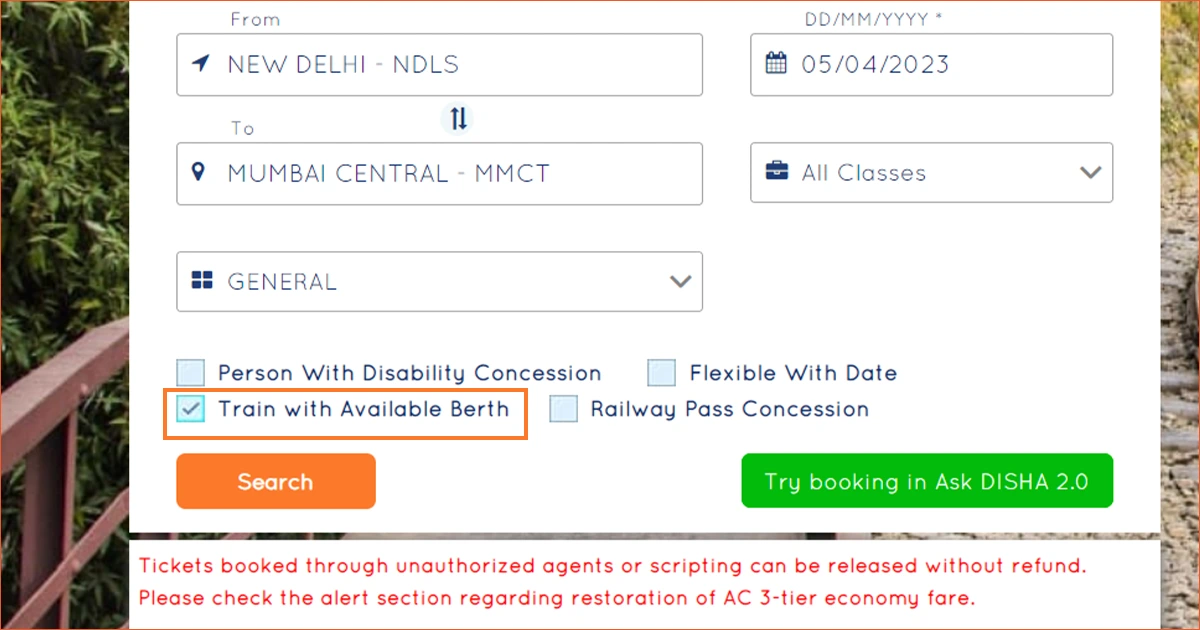 Choose your travel class and quota and click search. Available trains will then be displayed.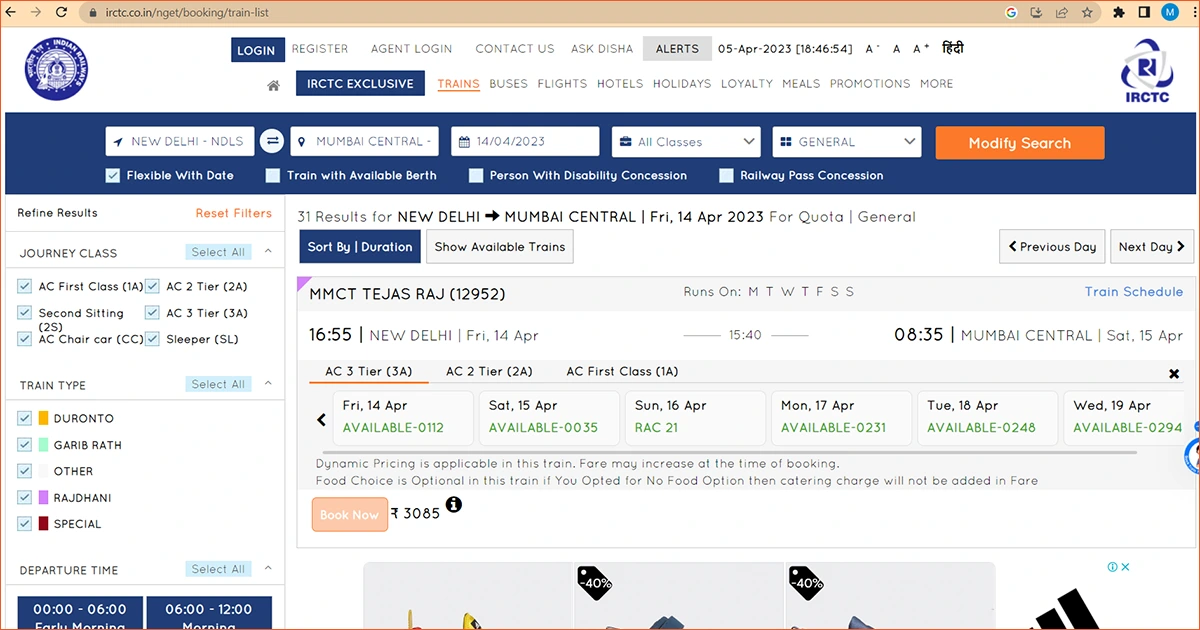 Enter the necessary passenger information such as name, age, gender, berth preference, and food preference.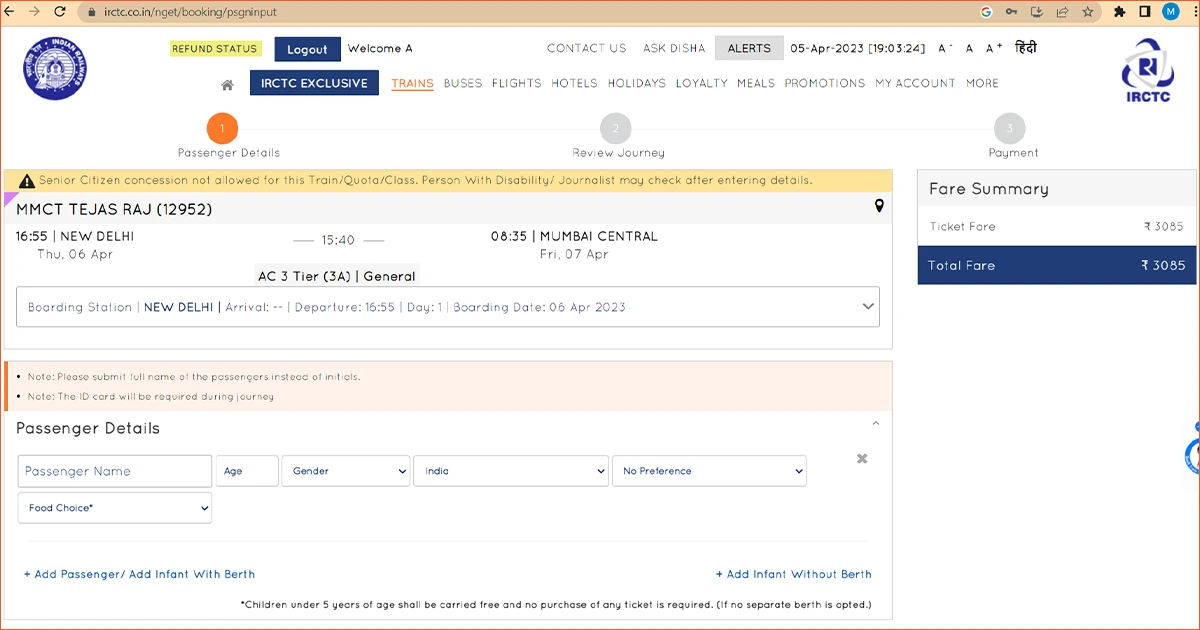 Choose your payment method from a variety of options including debit cards, credit cards, net banking, digital wallets, etc. Click "Continue Booking" to proceed.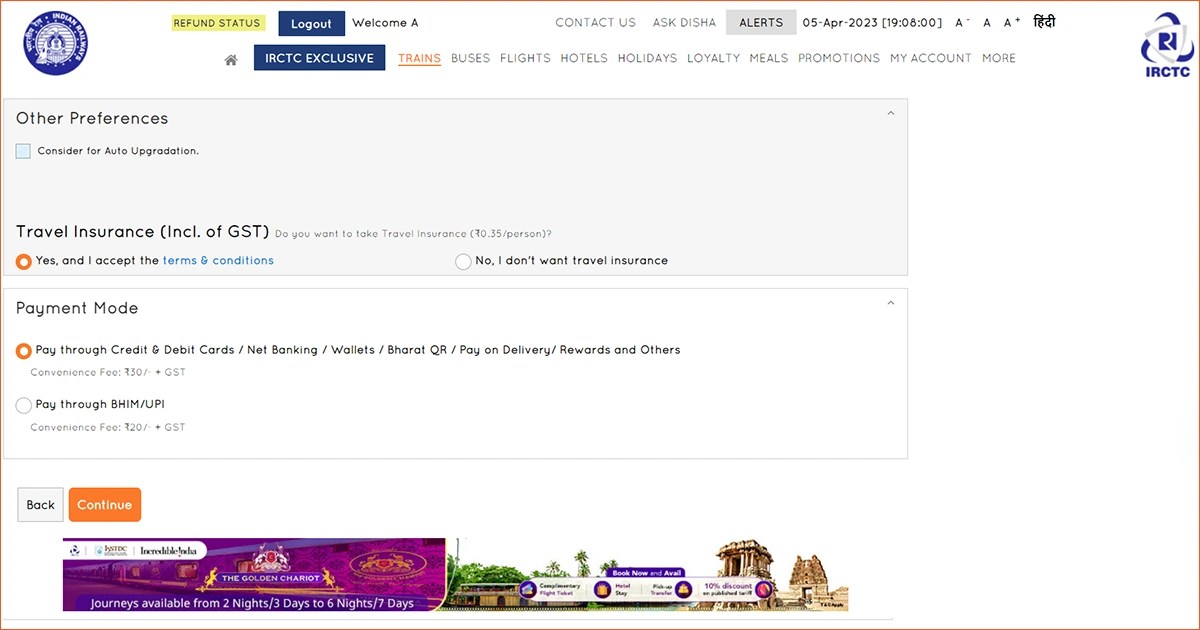 Make the payment and wait for the booking confirmation page to appear on your screen. Once you have the confirmation page, your online train ticket has been booked successfully.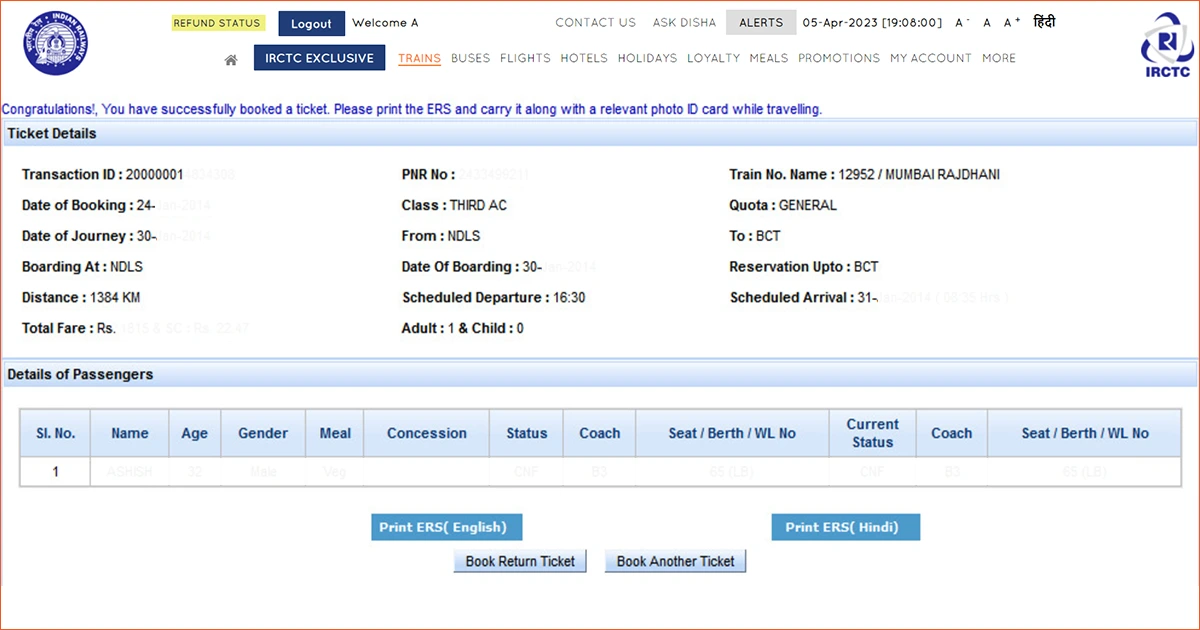 In India, there are numerous websites and apps that allow you to book train tickets online. However, it is critical to select a dependable platform. The official website of the Indian Railways, IRCTC (Indian Railway Catering and Tourism Corporation), is the most popular platform for booking a train ticket online in India. You can also use other websites such as MakeMyTrip, Cleartrip, and Yatra, among others. Before making a reservation, ensure that the website/app is trustworthy.
Save Money on your ticket!
Traveling by train can be a convenient and cost-effective mode of transportation, however, it is critical to carefully plan and book your tickets to avoid unnecessary expenses. Here are some simple steps you can follow to save money on your train ticket:
Advance ticket booking helps you avoid last-minute booking rush and get discounts. Book your ticket at least 15-20 days prior to get the best price.
Splitting your journey during holidays by purchasing multiple tickets is a good tip. For example, if you are traveling from Delhi to Kolkata, instead of booking one single, direct train ticket online from Delhi to Kolkata, you can book two tickets – from Delhi junction to Mughalsarai junction, and then from Mughalsarai to Kolkata junction.
Look for cashback offers and use IRCTC payment cards to save money.
If you or someone in your travel group is a senior citizen, then you can avail special discounts through the senior citizen quota.
Choosing sleeper class over other classes can save you money on ticket prices.
In case of need for canceling your ticket, it is best to do so before the final chart preparation to receive a refund.

Booked your ticket? Now pre-order delicious food for your journey
While you are booking your train ticket online you can also order delicious food online from IRCTC e-Catering Service Zoop India. Zoop is an online platform for food delivery in trains, that serves fresh and sanitary food to train passengers all over India. You can use Zoop to order meals on train from top-rated restaurants along your train route and have them delivered to your seat. Zoop offers a diverse selection of cuisines ranging from Indian street delights to international gourmet specials!
Visit Zoop's Website: https://www.zoopindia.com/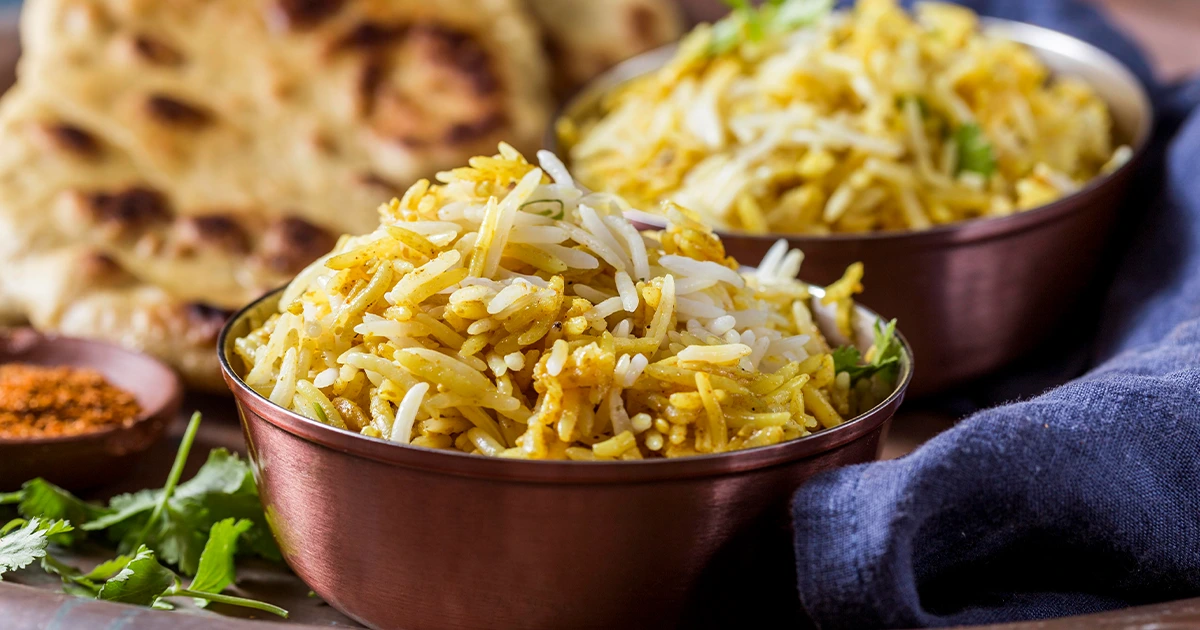 Zoop allows you to order your food on train directly through WhatsApp with the help of its WhatsApp chatbot- Ziva, which guides you on every step.
Here are the steps to order food on the train through WhatsApp:-
Send a "Hi" To WhatsApp no. 7042062070.
Enter your 10-digit PNR number.
Select the station, where your meal is to be delivered.
Then select the Restaurant and food you want to order
Add the food to the Cart
Select the mode of payment and you are done!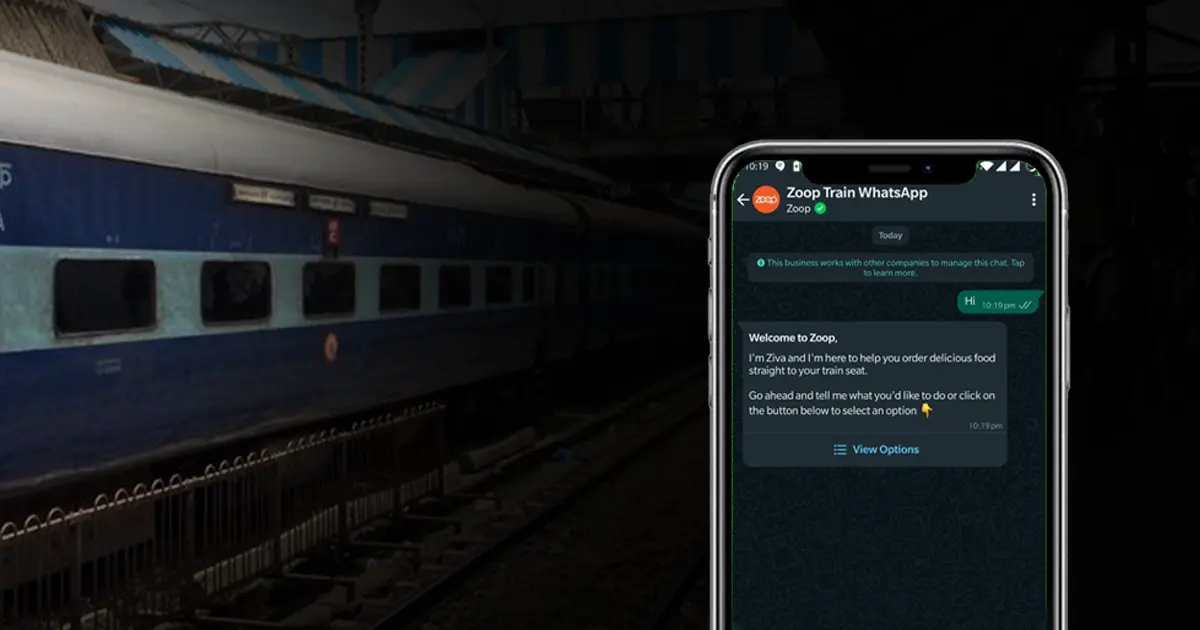 In conclusion, the availability of online booking options has made it much easier to book train tickets in India. IRCTC provides a simple interface for searching for trains, checking availability, and making payments. It is critical to plan ahead of time and take advantage of discounts and cashback offers to save money on many such train ticket online. Furthermore, Zoop India's e-Catering Service allows you to order delicious food online while traveling by train. So next time you're planning your train travel, don't forget to use these latest features and technology to make your experience hasslefree and fun!